#TerraXperience
Find out how TwoNav put Terra to the test
A few months ago, before its launch, we put Terra to the test with 2 of our ambassadors in an intense testing
Terra
had to deal with intense sunlight from snowy mountains and lack of light while shooting at night. From snowy terrain with low temperatures to the Mediterranean climate. All this to demonstrate the
versatility
of
Terra
in different sports: skiing, MTB, gravel, hiking, trail running and paddle surfing. Now we want to show you the result of that adventure and the opinion of our
ambassadors
. We propose you to live the challenge as we lived it back then and show you
a different stage every day
so that you can enjoy Terra Xperience as a true challenge.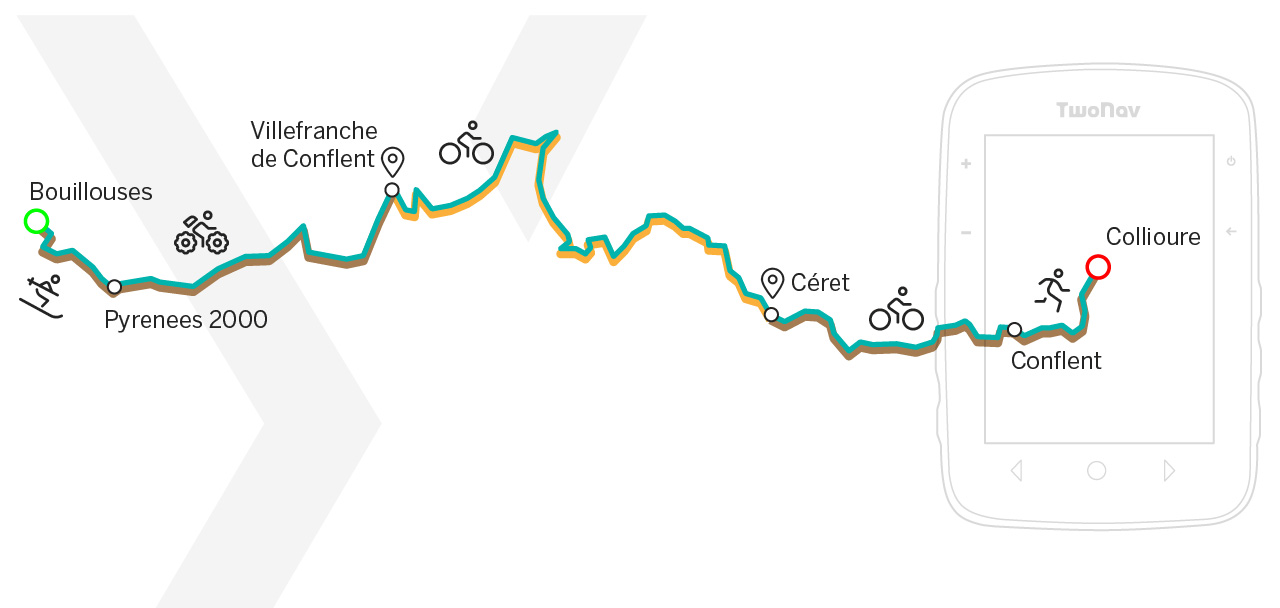 #TerraXperience participants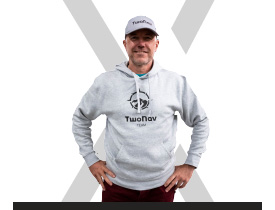 Albert Bosch
TwoNav Ambassador Alpinism | Hiking | Ski | Adventures
@albertbosch_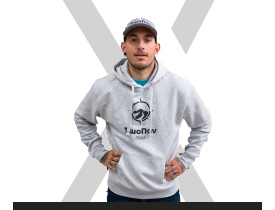 Lorenzo Wood Vans
TwoNav Ambassador Motor | Mountain bike | Water sports
@woodvans_loren

3 Stages, 6 Sports
From the Pyrenees to the Mediterranean sea
Albert and Loren tell you what they felt when trying the new Terra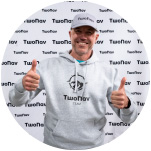 "Terra's test has been brutal! What I valued most is the ability to enlarge the map and see in detail where to go, slopes and locate alternative routes. The screen is perfectly visible in sunlight"
Albert Bosch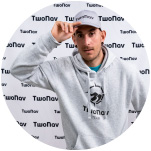 "Having buttons has been a great help as I could operate Terra without removing my gloves. We have used Terra for many different activities, it can be easily adapted to both the bike and hiking accessories"
Lorenzo Wood Vans

Discover the new Terra
Feel the thrill of exploring without limits
Terra
, the outdoor navigator for adventure lovers who want to feel the thrill of exploring safely and without limits for all kinds of activities.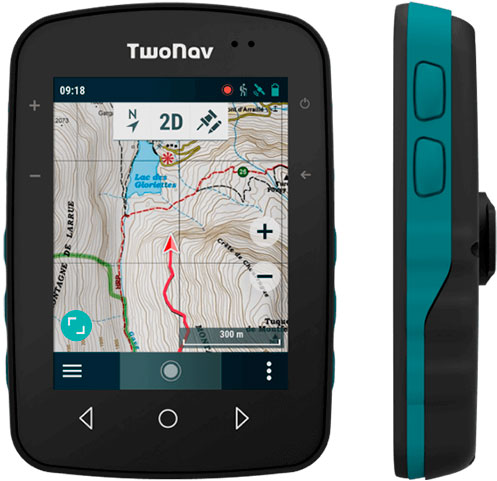 Dimensions: 80 x 115 x 19 mm Water/dust/mud resistant: IP67 Resistant to extreme temperatures: -20°C ~ 50°C Weight: 198 g Battery life: 15 h (integrated battery) Capacitive Screen: 3.7" (Optical Bonding) Resolution: 480 x 640 pix Buttons: 3 front + 4 side Fixation: Rear Quicklock Communications: Dual BLE + 5G Wi-Fi 4 positioning networks: GPS + Galileo + Glonass + BeiDou Memory: 32 GB Communication port: USB-C Speaker See more features
How Terra differs from other brand GPS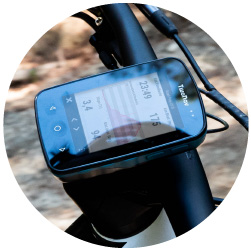 Powerful screen display
Anticipate what lies ahead without straining your eyes, with Terra's large touch screen you will see beyond your current position and you will be able to explore the area around you from the screen, use the high quality maps included in Terra to locate alternative paths. The intense sunlight during your outings will no longer be a problem, Terra's screen is made from GorillaGlass, you will avoid reflections and lack of visibility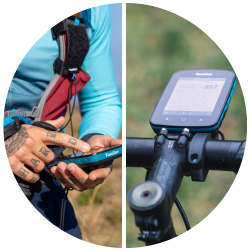 GPS multisport
Unite several sports modalities into the same GPS. All you have to do is select your sport and Terra will adapt its configuration to the needs of that sport. With Terra you will be able to practice multiple sports since its battery is protected by a totally waterproof casing. Achieve a resistant GPS to mud and water, nothing will stop your desire for sports even in heavy rain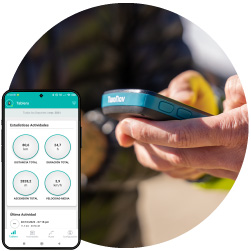 A plus of security for you
Pair Terra to the Link™ App and you will receive WhatsApp and call notifications on the screen. You will be able to transfer tracks stored on your smartphone to Terra. With SeeMe™ you will broadcast your activities live and be able to send emergency notifications to your contacts. When you arrive home, enable the automatic synchronization and your outings will be saved in the GO™ Cloud where you will be able to share them on social networks
See more features
What Terra will bring you in outdoor activities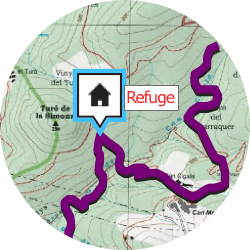 Orientation tools
Work with several maps at the same time and choose the type of navigation that best suits you: follow a track, route with variants, compass navigation or roadbooks... Add information to your route creating your own waypoints on the screen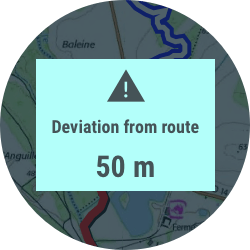 Configurable alerts
Achieve the security you are looking for on your outings, if you deviate from the planned route, the GPS will notify you so that you can redirect your activity. In addition, if you exceed speed limits, heart rate... you will also receive a warning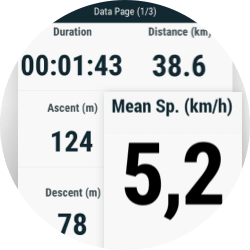 Abundant and reliable data
Capture more than 120 data in real time (altitude, distance, ascent, power, speed...). If you have a heart rate monitor or cadence monitor, connect it and you will receive more information
See more features
What do the media think about the new Terra?

"Terra's dimensions are impressive, as is the size of its screen (3.7 inches). This GPS is one of the most powerful on the market: 80 mm wide, 115 mm long and 19 mm thick. TwoNav has placed the accent on reading visibility and cartographic navigation"
Actu du VTT GPS |
Read full review

"Much more than a GPS, the new Terra stands out for its versatility, offering the possibility to load a multitude of routes or creating them yourself from the starting point to the destination point, adding variants as well as points of interest"
Desnivel |
Read full review

Create your routes on Terra
TwoNav puts at your disposal the tools that Albert and Loren used in Terra Xperience
Terra
is much more than a GPS, along with Terra you will get
free access to a 1-year subscription to the TwoNav PRO Plan
. This plan includes TwoNav's most powerful tools:
Land
software World
maps
TwoNav App
for your smartphone Personal space in the
GO™ Cloud
SeeMe™
live broadcasts for 3 years Land is the
most advanced software
on the market to edit tracks, view several maps at the same time and analyze your itineraries in maximum detail. Plan your routes on Land and navigate them on
Terra
: you can create
your own routes
from scratch, download
routes online
and edit them... or if you dare, download the
routes from Terra Xperience
and join Albert and Loren's challenge!

Find more challenges throughout the year in the TwoNav social networks