Which GPS is the best for your Flights?
There are key aspects that will help you identify which is the GPS you need: robustness, screen, buttons, autonomy, maps, accessories and connectivity
GPS for Paragliding
Would you rather fly than feel your feet on the ground? Feel like a bird and increase the safety of your flights anywhere in the world.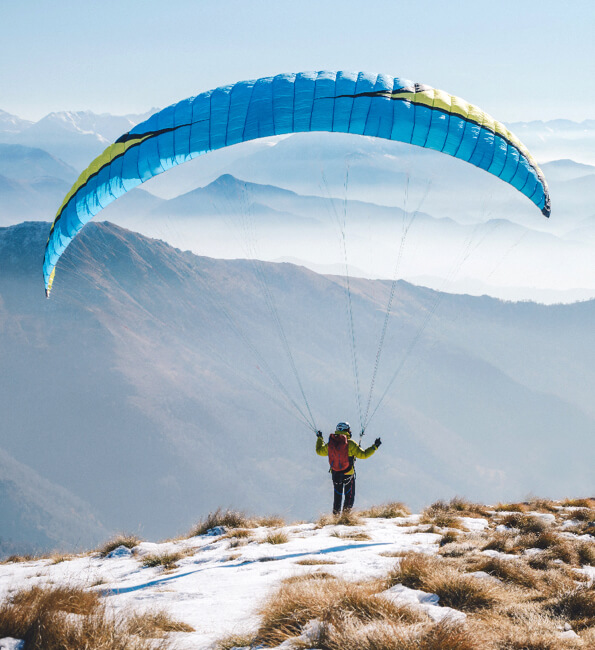 Use a GPS on my Paraglider, why?
Your fun should go hand in hand with your safety. A GPS is much more than a geolocation of position, with it you will quickly identify the thermals that you are going to fly over. Know the exact location of each thermal and give rhythm to your flight drawing the fastest and shortest route.
We help you choose the best GPS for you:
Essential features for a Paragliding GPS
Base map for reference
Your GPS should include a topographic map with the terrain relief and the closest take-off and landing areas.

Rich and reliable data
View in the same space the most essential data for your flight: height, glide, vario, heading, flight hours...

Activity streaming
Your flights will be safer if your GPS offers live broadcast. Broadcast your position from anywhere in the world.
GPS for Ultralight plane
Do you think everything looks different from the air? Aspire to be better and ensure the reliability of all your aerial adventures.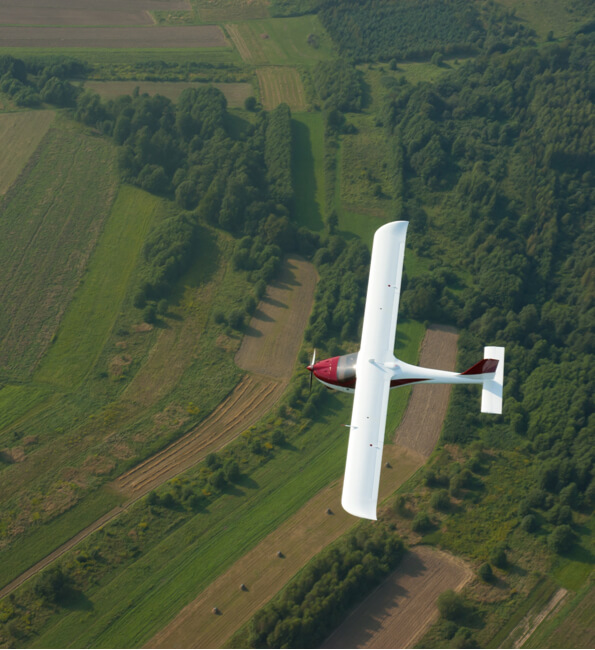 Should I use a GPS on my Ultralight?
With the GPS you will identify the risks of the territory you are going to fly over even before leaving home. Load several maps at the same time and simulate your itinerary in 3D. You will know the heights and highest peaks of your flight. When in doubt, use the map as a reference, in it you will locate restricted areas, airports and landing zones.
We help you choose the best GPS for you:
Essential features for an Ultralight GPS
Creation of air routes
Wherever you are, you should use a GPS that allows you to mark the waypoints of your flight without the need for a computer. Do it directly on the GPS screen.

Precise tools
Don't skimp on security, choose a GPS that offers maximum precision. The barometric altimeter must be calibrable and reliable.

Emergency notices
Your GPS must be able to send emergency warnings in case of a mishap or accident.
GPS for Glider
Imagine flying only with the sound of the air around you and with the birds close to you. The world looks very different from up there, right?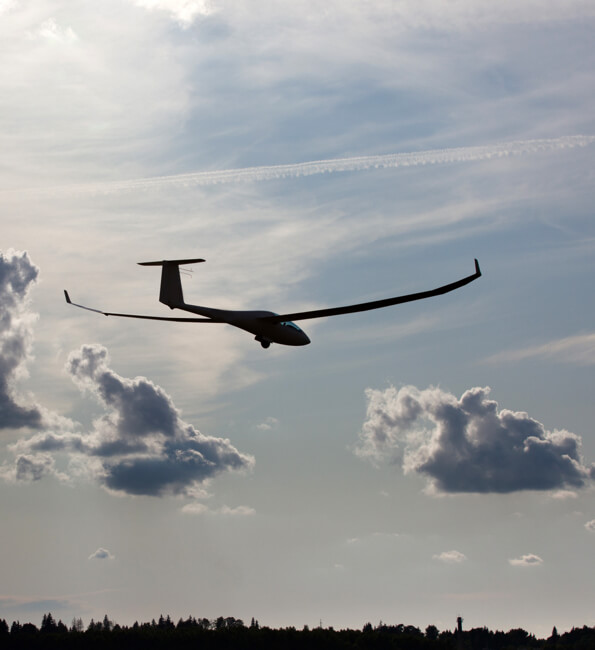 Why is it advisable to use a GPS on a Glider?
Let yourself be guided to the take-off zone closest to your location, the GPS will calculate the fastest route. With the same device you will create your own air route marking the waypoints you wish to fly over directly on the GPS screen. And also, you will know the estimated time of arrival at your destination in real time.
We help you choose the best GPS for you:
Essential features for a Glider GPS
Optimal visualization
Ensure the success of every flight using a large screen GPS. Thanks to it, you can more easily identify thermals and maximize your flight.

Altitude charts
Monitor in real time the most relevant data of your flight: current altitude, descent and glide. Use them to adapt your navigation.

List of aerodromes
Even if you think you know the area you are going to fly over, it is worth equipping yourself with an updated map that allows you to identify alternative landing areas.
GPS for Ballon
Do you dare to get on the balloon and walk through the sky? Relive the unique and fascinating feeling of gazing at the earth from the clouds.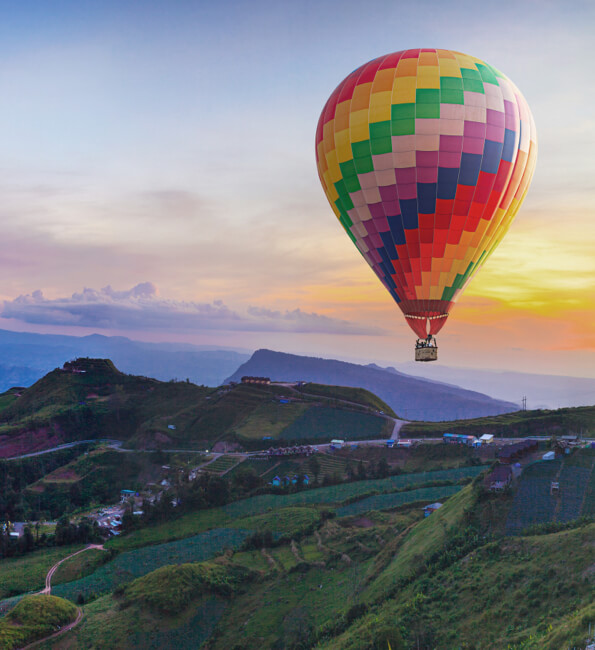 Do I really need a GPS to fly in a Balloon?
When you go out to fly it is highly advisable to equip yourself with a GPS since from the moment you take off, you only depend on the direction of the wind. With a GPS on board, you will know the course of your flight, altitude graphs and, most importantly, you will be able to view your location on the map in real time. This will allow you to know what awaits you ahead and locate safe areas to land on.
We help you choose the best GPS for you:
Essential features for a Globe GPS
Long autonomy
If you plan long flights, equip yourself with a GPS with great autonomy, even with a removable battery. Up there you won't be able to recharge it so easily.

Compass and Altimeter
Choose a GPS with the highest precision in orientation tools. To a large extent, you depend on them.

Live flight
Broadcast the flight live to your community of fans and family. Make them participate in your adventures and you will gain security.
TwoNav Ecosystem
TwoNav flies with you. Live a complete and safe experience from start to finish.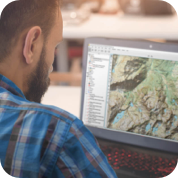 1. Prepare
Download Air and plan detailed waypoints on your next flight.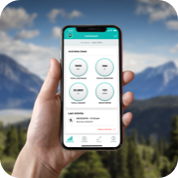 2. Connect
Pair the GPS with TwoNav Link App, you can synchronize activities, receive WhatsApp? messages and calls.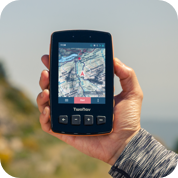 3. Fly
Go flying with the experience and safety of a TwoNav GPS: orientation, precision and reliability.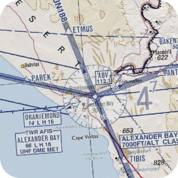 4. Discover
Zoom in on the map and locate thermal currents, landing zones and restricted areas.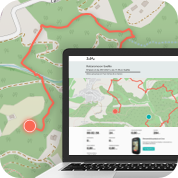 5. Broadcast
Broadcast your position in real time wherever you are. Guarantee your safety and that of your family members.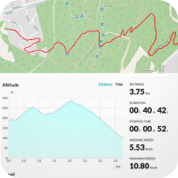 6. Analyze
Synchronize your last activity with the GO Cloud?. Share your experience with friends and other fans.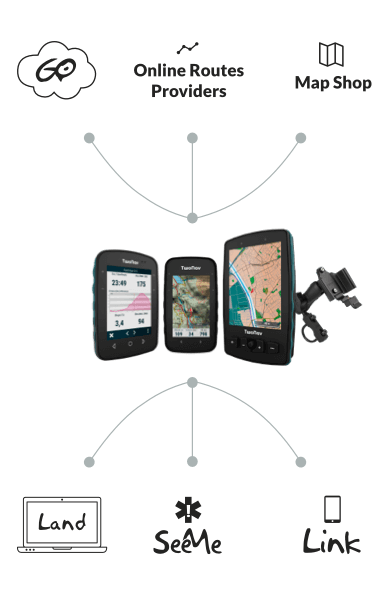 Check it out for yourself
All the potential of TwoNav now at your disposal. Ready to enjoy your favorite activity even more?
---
Get to know the opinion of TwoNav Ambassadors
Why to use a GPS when you go flying?

Ensuring my safety in competitions is essential. Using the GPS I manage to have the best landing zones located at all times.

Iván Ripoll
Paragliding

Apart from the digital compass and the barometric altimeter, what other function do you consider essential in your GPS?

Real-time positioning. When I started, it was unthinkable to broadcast my location. Now, no matter where I am, we all win in security.

Manuel Nübel
Paragliding
Thank you for contacting us, we will contact you shortly.