Which GPS is the best for you?
There are key aspects that will help you identify which is the GPS you need: robustness, screen, buttons, autonomy, maps, accessories and connectivity
GPS for Kayak
Whitewater descents, kayak fishing, canoe training and even orientation games. Why keep one? Get in your kayak and get the most out of it. Go further, you set the pace.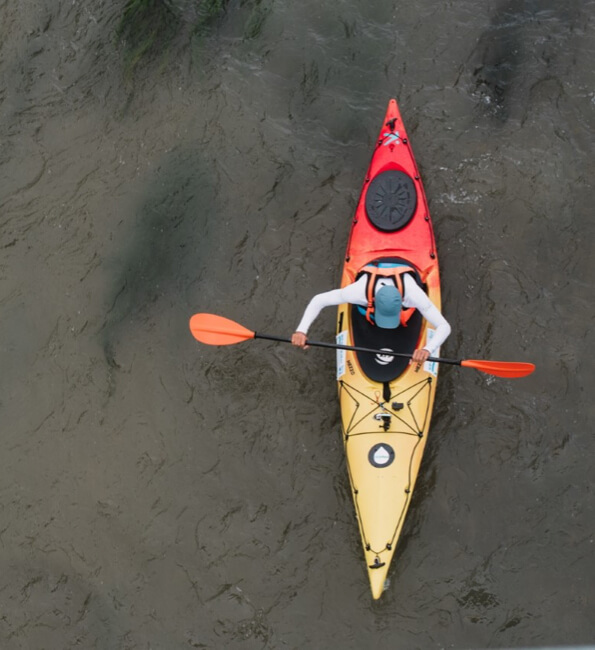 Why is it advisable to use a GPS in your Kayak?
Whatever your variety of kayak, you are interested in using a GPS to know the wind direction and speed. Essential data if you consider changes in your paddle technique in your training. With the GPS you will monitor your performance in real time. In addition, if you also navigate quieter routes or are one of those who use the kayak to fish, carry a nautical chart and you will know how far you are or how far you are ahead, very necessary if you navigate through unknown places without visual references.
We help you choose the best GPS for you:
Essential features for a Kayak GPS
Integrated battery
Nothing better than a GPS with a built-in battery to prevent water from penetrating inside. With a watertight device you will achieve maximum resistance.

Firm attachment to the kayak
Choose a GPS that has a strong anchor in which to fix the GPS to the base of the kayak.

Maximum connectivity
There is nothing more pleasant than coming home after a day at sea and sharing your outing with friends and fans.
GPS for Paddle Surf
Have you also joined the fashion of practicing it? Paddle surfing is the water sport that has gained more popularity in recent years. Not surprisingly, its great versatility makes it perfect for the sea, lakes, reservoirs and rivers.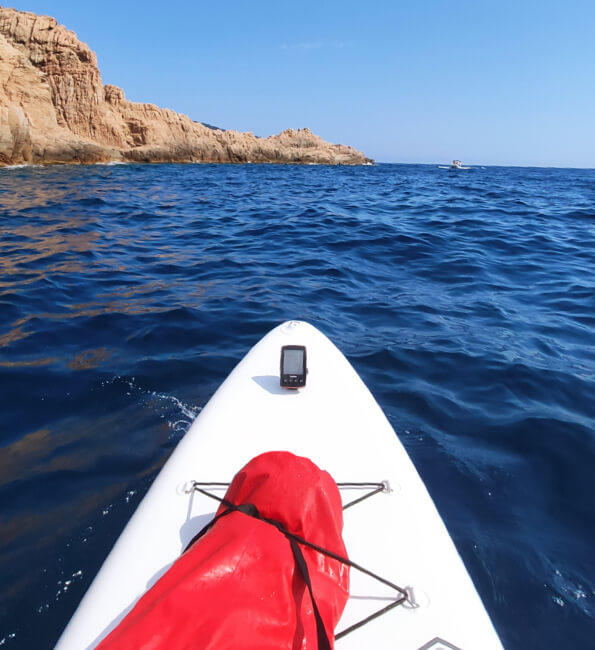 Do I really need a GPS for Paddle Surf?
Paddle surfing is an activity without too many apparent risks, although there can be moments of disorientation and danger. Before any risk, its environment, water, makes it even more complicated to manage. It is essential to be well equipped. With the GPS you will locate yourself in any situation: course, distance to the next waypoint, current pace... you will even know the ambient temperature at all times.
We help you choose the best GPS for you:
Essential features for a Paddle Surf GPS
Good vision in sunlight
Equip yourself with a large screen, you will appreciate it. The screen of your GPS should offer an optimal view under strong sunlight.

Orientation tools
The orientation of your GPS must be precise and intuitive. You must have a digital compass, real time coordinates and distance calculation to your next waypoint.

Emergency notices
Don't skimp on your safety. In case you feel out of place, in poor condition or injured, it is very important to be able to send emergency notifications to your contacts.
GPS for Outboard
Do you lack time to go out to sea? If nothing is comparable to that feeling of freedom and tranquility, expand your horizons even more. We tell you how.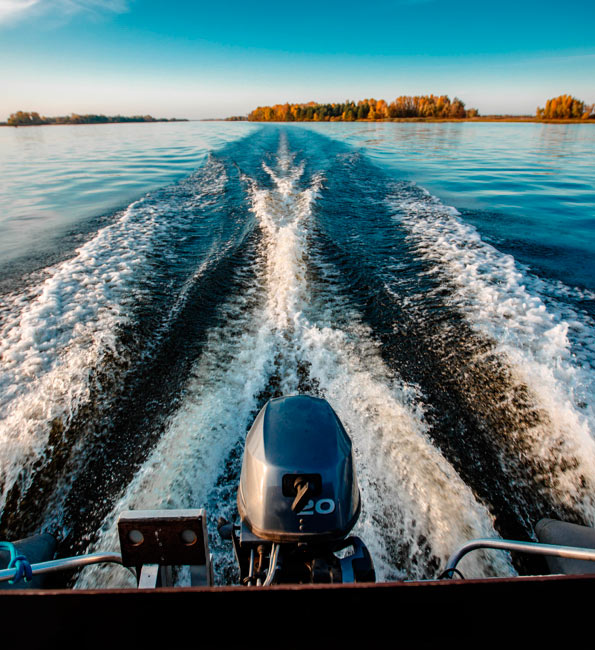 Nautical Navigator vs. GPS: what is better?
A GPS is infinitely more powerful and versatile than a navigator. With it you can interact with its touch screen and mark waypoints in protected areas, piers, beaches... If you want to return to one of these points, you just have to select them, the GPS will indicate the course to them. Also, if you also practice cycling or hiking, you can use the same device for these activities. You will gain in comfort and independence.
We help you choose the best GPS for you:
Essential Features for a Outboard GPS
Marine charts included
When navigating you must know the depth data at all times. They will tell you which areas you cannot navigate, and thus adapt your journey.

Remarkable waypoints
Your GPS should offer you lists of waypoints of the areas you are going to navigate (fishing areas, protected areas...), and even the possibility of marking them on the screen.

Activity streaming
In any dangerous situation, the GPS should be your salvation. Wherever you are, your device should offer live geolocation.
GPS for Sailing
Faced with adversity, do you feel identified? Surely yes. Sailing is a demanding and very complete sport, it requires concentration, agility and good reflexes. Do not stop living it, do it always guaranteeing your own safety.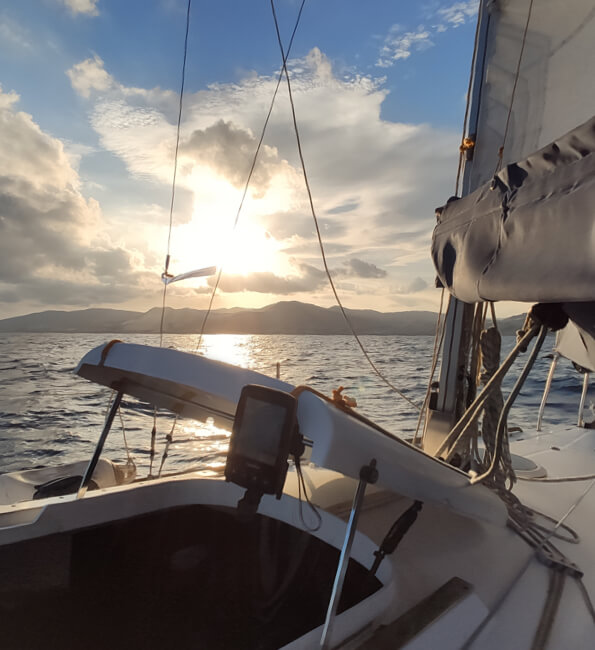 In an untethered activity like sailing, do I really need a GPS?
Of course, when you go sailing you must be self-sufficient. In the face of any impediment or mishap, communicating will be more difficult than in other sports. A GPS provides you with the orientation tools you need to navigate to the correct course. Make an estimate of the time it will take to reach your goal, and in the event of an accident, send an emergency signal with your coordinates.
We help you choose the best GPS for you:
Essential features for a Sailing GPS
Robustness and tightness
Do not play it, in water activities equip yourself properly. Look for the maximum certification in tightness so you will avoid surprises.

High resolution display
The size of the screen is essential, it must be large enough to see it without straining your eyes. Make sure you have good visibility in sunlight.

Highly relevant data
Choose precision. Your GPS must capture data of great importance such as: speed, pace, distance, slope, depth...
TwoNav Ecosystem
TwoNav navigates with you. Live a complete and safe experience from start to finish.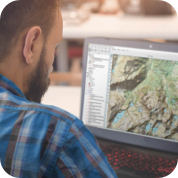 1. Prepare
Download Land and plan in detail the itinerary you are going to travel on your next outing.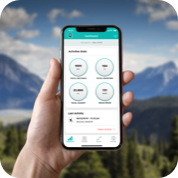 2. Connect
Pair the GPS with TwoNav Link App, you can synchronize activities, receive WhatsApp? messages and calls.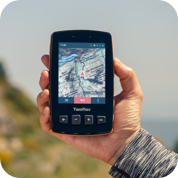 3. Navigate
Enjoy the sea with the experience and safety of a TwoNav GPS: orientation, precision and reliability.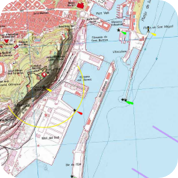 4. Discover
Zoom in on the map to find protected areas. Mark as many waypoints as you need.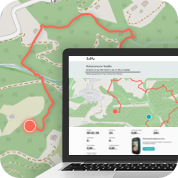 5. Broadcast
Broadcast your position in real time wherever you are. Guarantee your safety and that of your family members.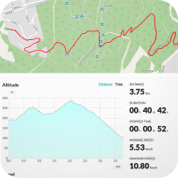 6. Analyze
Synchronize your last activity with the GO Cloud?. Share your experience with friends and other fans.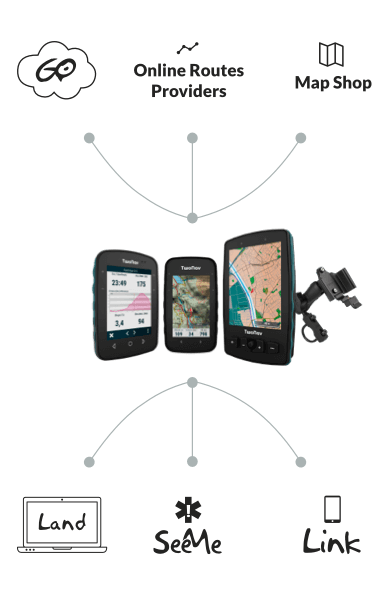 Check it out for yourself
All the potential of TwoNav now at your disposal. Ready to enjoy your favorite activity even more?
---
Get to know the opinion of TwoNav Ambassadors
Why do you recommend using a GPS to practice kayaking?

It is essential for me to know my speed and effort. Also, if I navigate through unknown areas, it is my only reference.

Pau Figueras
Kayak

Why is it important to mark waypoints and have them as a reference in the GPS?

It is vital to have the shallowest points, protected areas and work areas such as picifactories located.

Lee Garcia
Sailing
Thank you for contacting us, we will contact you shortly.