SOFTWARE
With TwoNav's multidisciplinary software packages, get the most from your outdoor activities while improving at the same time. Discover our range of sports software.
Air Premium

Planning and analysis of air sports
The software you're looking for if you want to fly safely and improve with each aerial competition

Learn More

Land Premium

Preparation and analysis of outdoor activities
The most advanced software on the market to edit tracks, prepare routes and display several maps at once

Learn More

App TwoNav Premium

Orientation, navigation and training
The most agile and intuitive app for navigating and monitoring your sports activity in real time

Learn More
We're with you every step of the way
What software do you need? Analyse your activities and pick the software that's right for you.

Prepare and analyse air sports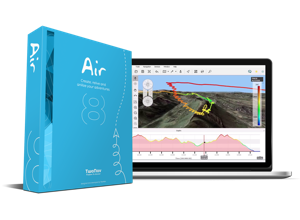 Buy Air
Plan flights safely before you leave your home

Open flight files in multiple formats

Locate thermals and transitions in flights

Identify restricted areas and landing zones

Create a set of waypoints to follow during a flight

Reproduce 3D flight simulations

Transfer waypoints from aerial routes to the GPS

Store a collection of flights in an online server

Study information recorded by the GPS during flights

Import altitudes from an existing flight to one with no data

Get other enthusiasts involved in your flights

Prepare and analyse outings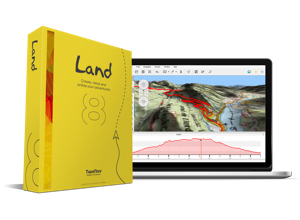 Buy Land
Plan outdoor routes from home

Avoid risks by familiarising yourself with the terrain

Open a wide range of map formats

Calibrate paper maps to digital formats

Create accurate point-to-point itineraries

Locate points of interest near the route

Transfer tracks, waypoints and maps to the GPS

Save a record of your activities in a virtual cloud

Analyse data gathered by the GPS on outings

Complement outings with additional information

Share the best routes with friends

Orientation, navigation and training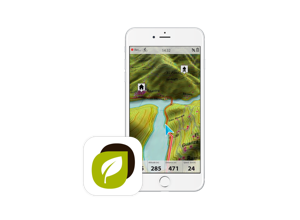 Buy App TwoNav
Practise several sports using a single app

Get the lay of the land beforehand and avoid hazards

Open a wide variety of tracks and maps on your smartphone

Preview routes before leaving home

Share your position and route live

Autocalculate routes with turn-by-turn voice instructions

Train while monitoring your performance

Mark laps or waypoints during the route

Set performance alarms and stay within your limits

Analyse activities with information of interest

Store your entire record of activities in the cloud
Familiarise yourself with the terrain beforehand
Get the most from Land, Air and TwoNav with the perfect addition: maps from all over the world. Stay safe on all your adventures by using maps with accurate and updated information. Select the map that best suits the activity you're going to do