What GPS is the best for your Vehicle?
There are key aspects that will help you identify which is the GPS you need: robustness, screen, buttons, autonomy, maps, accessories and connectivity
GPS for 4X4
Move through various terrain with the security of reaching your destination on time.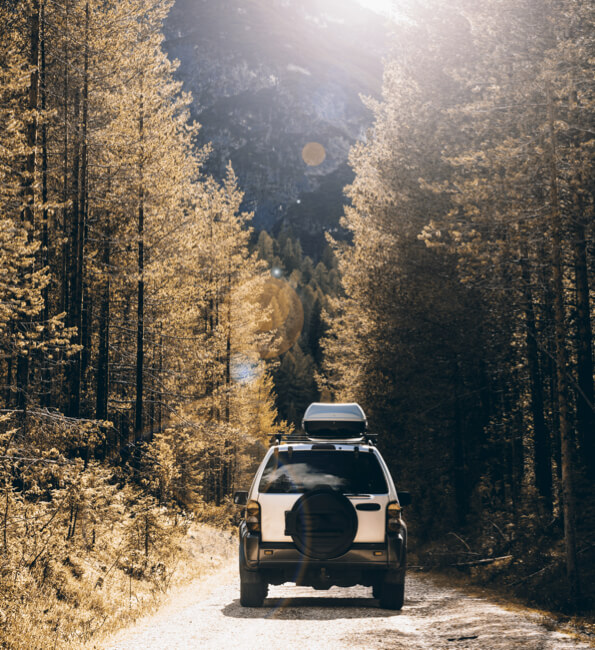 Using a GPS on my 4X4, why?
A GPS is an on-board computer, a fundamental tool that will allow you to navigate both on and off-road. When in doubt about which track to take, check it out. Also use it to find information on altitude, slope, speed... And when you are ready to finish your activity, it will calculate the fastest and shortest route back home.
We help you choose the best GPS for you:
Essential features for a 4X4 GPS
Digital Roadbooks
Forget the old paper roadbooks, now everything is digital. Create your own digital roadbook directly on the GPS screen. Once ready, go sailing.

Very detailed map
Your GPS must have detailed cartography of the area you are going to tread. Maps must be up-to-date and from reliable sources.

On-road functions
Make sure your device also has on-road functions such as voice guidance and route deviation, so you can use it as a road navigator.
GPS for Moto
If your life is the engine and you want to discover new places in the middle of nature, get on the motorcycle and go out to explore freely for days.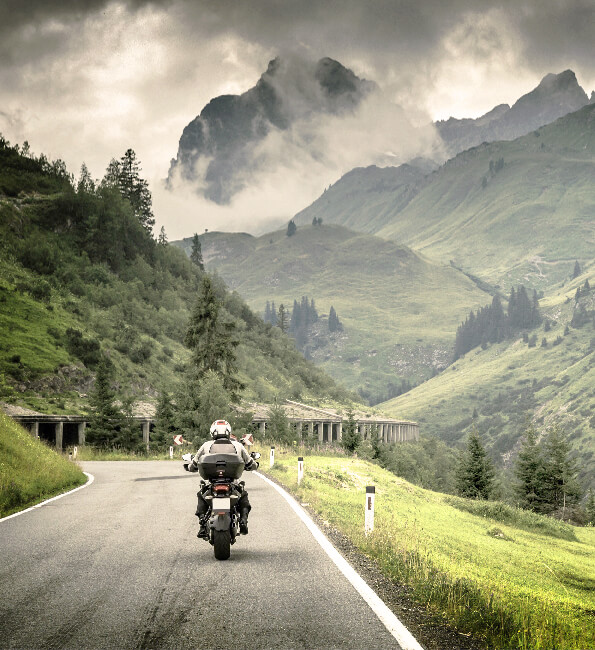 Should I use GPS on my Moto?
Yes, whether you compete or do sporadic outings. Thanks to GPS you will have orientation tools such as maps, compass and waypoints. The device will show you the most detailed map at all times and the distance ahead until you reach the next waypoint.
We help you choose the best GPS for you:
Essential features for a Motorcycle GPS
Impact resistance
A firm attachment to the handlebar is key to getting the most out of your motorcycle and getting the most out of your GPS device.

Configurable alerts
Choose a GPS that you can adapt to your driving needs, you must be able to configure alarms such as speeding, route deviation...

Emergency notices
Your security is not negotiable, your GPS must send emergency notices in case of mishap or accident.
GPS for Quad
If you consider yourself an off-roader, venture to explore roads, forests, deserts or territories that until now you did not know.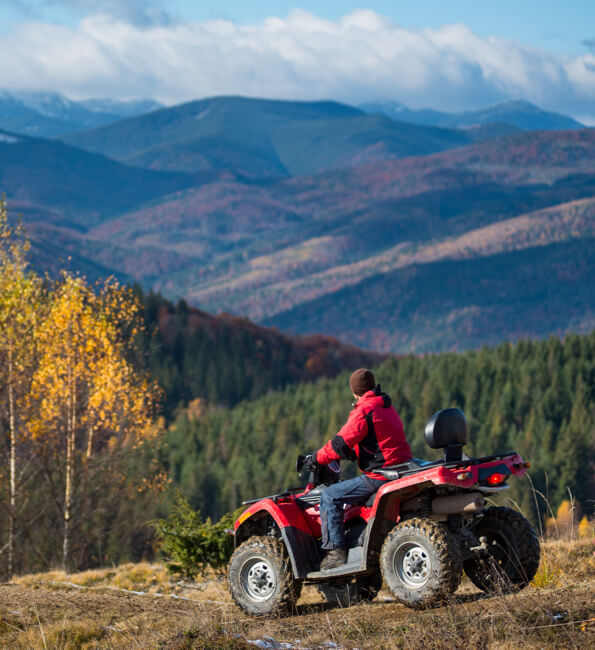 What can a GPS contribute to my Quad?
When the terrain you tread is unknown, you must use the best tools. Visualize your position on the map and you will know what kind of terrain you have ahead. Adapt your movements by creating your own point-to-point roadbook on the GPS screen. The best preparation will determine the success of your outings.
We help you choose the best GPS for you:
Essential Features for a Quad GPS
Large display
The size of the screen is decisive, it must be large enough to see without straining your eyes. Also, make sure you have good visibility in sunlight.

Waypoints
Don't just follow a pre-established route, create your own waypoints on the GPS screen. Choose a screen that allows you to work with gloves.

Geolocation
Today, connectivity is everything. Your GPS must emit location in real time, you will guarantee your safety and the tranquility of yours.
GPS for Car
The pleasure of driving is not only in driving, you find it in the relaxation and comfort that you feel when you take control and travel for hours. Take your passion to a higher level.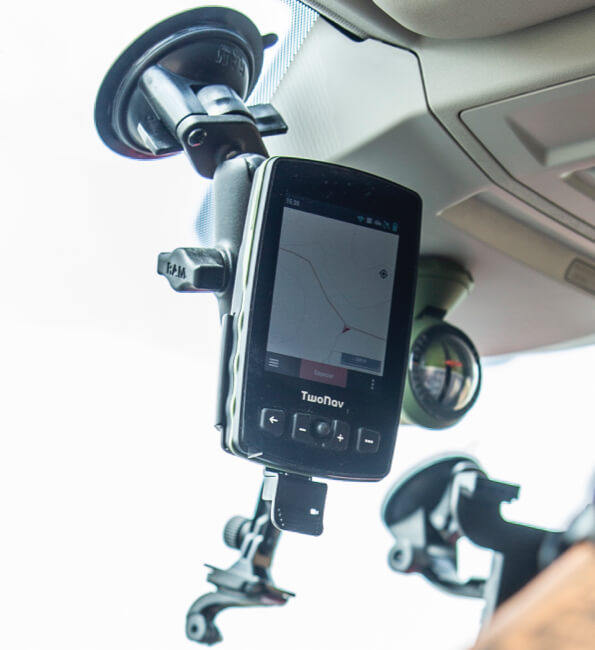 Browser vs. GPS: what is better?
Moving around unknown cities without getting lost is not an easy task. GPS is your greatest ally because a smartphone is a slave to coverage, without coverage, you will not be able to view the map or see your position. Plan the fastest and shortest route to your destination. If you are one of the impatient, calculate the estimated time of arrival at your destination before leaving home.
We help you choose the best GPS for you:
Essential Features for a Car navigator
Map always updated
The basis of a good navigator is without doubt a reliable and frequently updated map.

Powerful speaker
Make sure your GPS has a speaker, so you can receive voice prompts and warnings.

Speed ??cameras
Adapt your driving by identifying the radars closest to your current position.
TwoNav Ecosystem
TwoNav accompanies you at every stage of your adventure. Live a complete and safe experience from start to finish.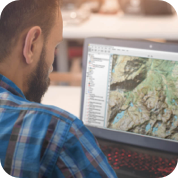 1. Prepare
Download Land and plan in detail the itinerary you are going to travel on your next outing.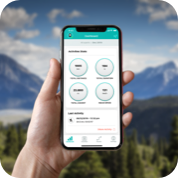 2. Connect
Pair the GPS with TwoNav Link App, you can synchronize activities, receive WhatsApp? messages and calls.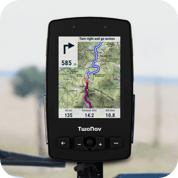 3. Navigate
Enjoy the road with the experience and safety of a TwoNav GPS: orientation, precision and reliability.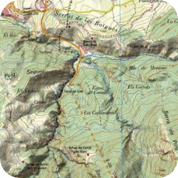 4. Discover
Zoom in on the map and find alternative paths. Mark as many waypoints as you need.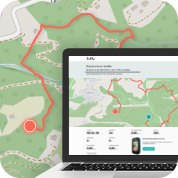 5. Broadcast
Broadcast your position in real time wherever you are. Guarantee your safety and that of your family members.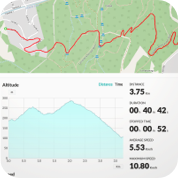 6. Analyze
Synchronize your last activity with the GO Cloud?. Share your experience with friends and other fans.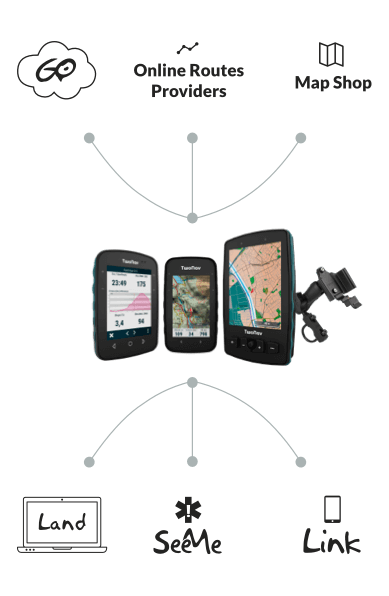 Thank you for contacting us, we will contact you shortly.