Which Mountain GPS is the best for you?
There are key aspects that will help you identify which is the GPS you need: robustness, screen, buttons, autonomy, maps, accessories and connectivity
GPS for Hiking
You have a whole world to discover, discover new places that until now you did not know. Join the challenge.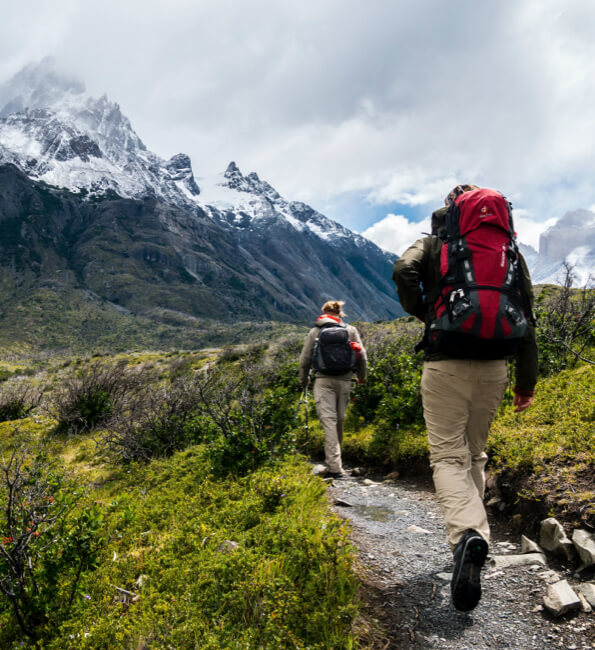 Why use a GPS device for Hiking?
In the mountains not all the paths are marked, sometimes it is difficult to follow the signs that have disappeared over time. That is why it is important to carry a device that shows you the route to the top at all times. Use a compact and lightweight GPS with a touch screen so you can mark waypoints at the most important places on your itinerary (forest, fountain, lake, bridge...). Turn hiking or geocaching into something more!
We help you choose the best GPS for you:
Essential features for a Hiking GPS
High definition full color touch screen
Interacting with the GPS screen in any situation is vital. The screen should be sharp and wide enough to see the details of your route with the naked eye.

Satellite accuracy
Your smartphone is forced to have coverage, it is convenient for you to use a GPS device that is autonomous wherever you go, whether there is coverage or not.

Broadcast activity around the world
Enjoying the mountain is always a pleasure, but your security is non-negotiable. Your GPS must offer real-time geolocation anywhere on the planet (GPS, Galileo, Glonass, Beidou...).
GPS for Mountaineering
If you are planning your next ascent to a peak, be prepared to withstand extreme levels of hardness avoiding any risk.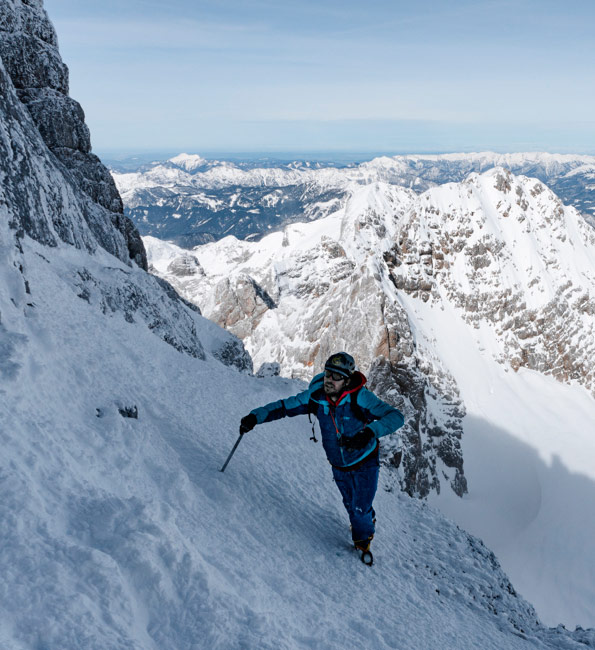 What can a GPS device do for me in Mountaineering?
If you are one of those who take risks, always do it safely. Even if you are alone and in the other part of the world, remember that the map is your reference in unknown terrain. Orient yourself to the highest peaks using your device's catography. Choose a GPS with enough hours of battery life and explore for hours without needing to recharge it on your hiking or mountaineering outings. Ready for adventure!
We help you choose the best GPS for you:
Essential features for a Mountaineering GPS
Low temperature resistance
If equipping yourself for the cold is vital, having a GPS that resists extreme temperatures and adverse weather is essential. In bright sunlight, you should be able to see the map clearly.

Ability to add detailed maps of the area
It is essential to know the relief of the terrain that you are about to step on. Your GPS for high mountains must include a pre-installed topographic map. In addition, if it includes internal memory you can load other maps.

Emergency notices
Do not skip on safety, you must have a device capable of sending emergency notices in case of any mishap or accident.
GPS for Mountain Skiing
Feel the world under your feet as you descend the highest peaks. Let yourself go without neglecting your safety.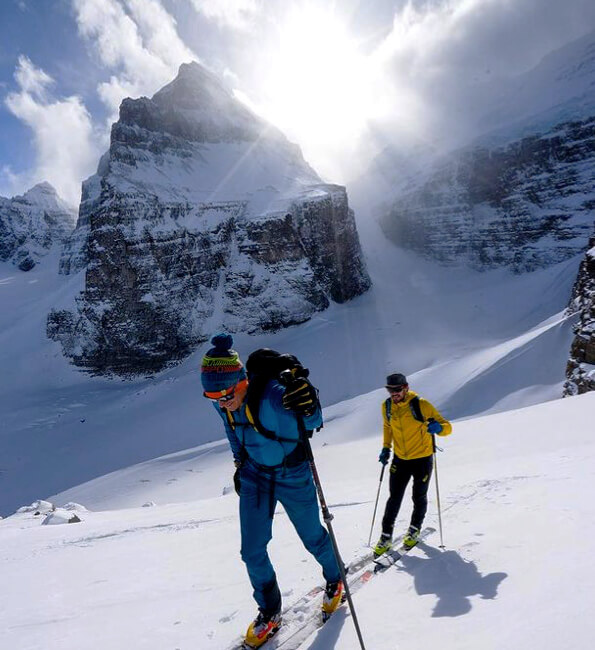 Use a GPS to practice Mountain Skiing, why?
Reach the highest peaks with the certainty of stepping on the right path. Trust the waypoints that your GPS marks, they will take you to the top. No matter how hard the ascent is, don't forget to monitor your vital signs, you must have them under control at all times. Once home, relive your adventure and start planning your next peak.
We help you choose the best GPS for you:
Essential features for a Mountain Ski GPS
Tracks and alternative routes
Avoid the feeling of feeling lost and not having any reference, your GPS should offer you alternative itineraries to help you reach the top.

Maximum connectivity
Your GPS must be a small computer that has powerful tools: altimeter, barometer, compass, route deviation...

Remote control of your location
Knowing your location is essential in any dangerous situation, both for you and your family.
GPS for Trail Running
If you are one of those who seeks self-improvement in each workout, prepare yourself like a professional and achieve the satisfaction of reaching your goals.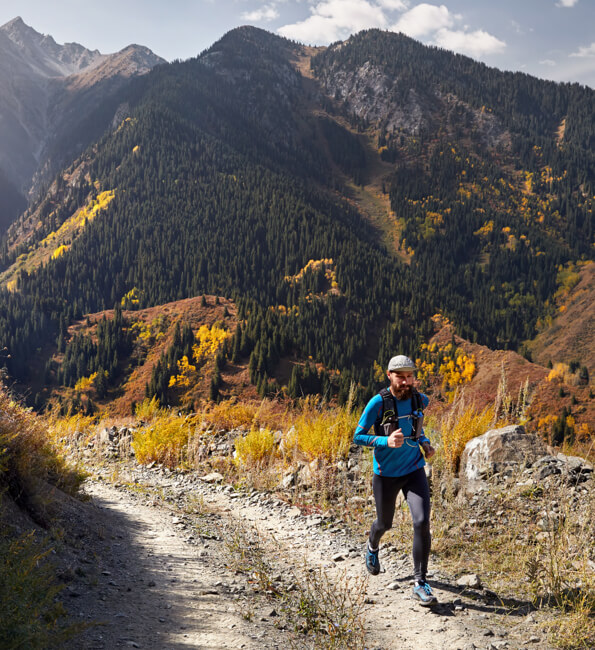 Why should you use a GPS for trail running?
Train for time, distance... or even against yourself! Can you overcome yourself? Set yourself new challenges and try to improve your performance. Monitor data accurately and you will know where to improve. Set your own alarms so as not to exceed limits set by yourself.
We help you choose the best GPS for you:
Essential Features for a Trail Running GPS
Maximum robustness to impacts, water, dust and mud
The aesthetics of your device is important, but its precision is even more important. Invest just once in stamina and go training as many times as you like.

Wireless connectivity: sensores, bluetooth, Wi-Fi
A must have for any Trail Running GPS. You should be able to connect your heart rate monitor or music player in seconds (Bluetooth/ANT+™).

Creation of manual sections
You must be the one who decides the pace of your workouts. Mark sections to evaluate sections, the GPS will provide you with a large amount of data to improve your performance.
TwoNav Ecosystem
TwoNav accompanies you at every stage of your adventure. Live a complete and safe experience from start to finish.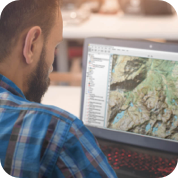 1. Prepare
Download Land and plan in detail the itinerary you are going to travel on your next outing.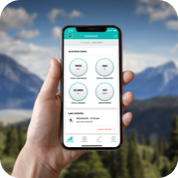 2. Connect
Pair the GPS with TwoNav Link App, you can synchronize activities, receive WhatsApp? messages and calls.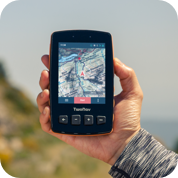 3. Navigate
Enjoy the mountain with the experience and safety of a TwoNav GPS: orientation, precision and reliability.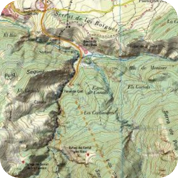 4. Discover
Zoom in on the map and find alternative paths. Mark as many waypoints as you need.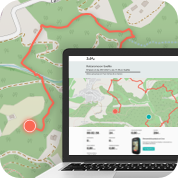 5. Broadcast
Broadcast your position in real time wherever you are. Guarantee your safety and that of your family members.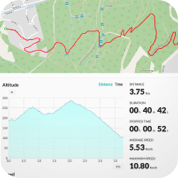 6. Analyze
Synchronize your last activity with the GO Cloud?. Share your experience with friends and other fans.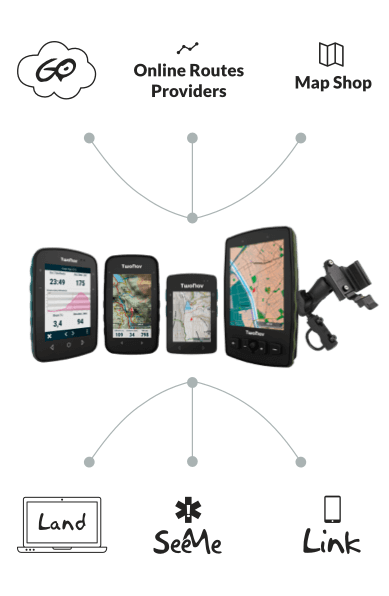 Check it out for yourself
All the potential of TwoNav now at your disposal. Ready to enjoy your favorite activity even more?
---
Get to know the opinion of TwoNav Ambassadors
Why is it so important to have a quality and updated map?

The map is the basis of the activity, with it you can anticipate and visualize the route in 3D even before leaving, mark waypoints, find shortcuts at any time.

Albert Bosch
Hiking

GPS or Smartwatch: why is it better to use a GPS to train?

Now I have more extensive control of my workouts, the GPS gives me much more data. My device is light and comfortable, I just have to focus on my performance. Also, if I decide to take alternative routes, I know the way back.

Giovanni Cucchietti
Trail Running
Thank you for contacting us, we will contact you shortly.