Discover the best routes
Use the most detailed, accurate maps to prepare for your trips and prepare for unforeseen events. Simple, visual directions so you never get lost
Maximum security
You can use this GPS application even without an Internet connection, adjust your route using the map and use the functions to return to the starting point if necessary. Follow the instructions and let yourself go
Simple and intuitive GPS navigation
Forget the old roadbooks on paper. Your roadbook is now digital, everything you need to know is on the screen of your smartphone. The Aapp tells you turn by turn which road to follow
Training tools
You decide whether you train by time, by distance... or compete against yourself with TrackAttack™. Improve your performance from a previous training session. The app tells you whether you exceed your previous performance or whether you need to improve
3D view for more realism
Just before you leave home, turn your 2D maps into a 3D view. Plan the difficulty of the terrain you will be entering to with a very realistic simulation
Optimize your performance
Monitor the most relevant data of your activity such as distances, speed, times and altitudes. The App will show data for what you have covered so far and what is still ahead of you
Visible and audible alarms
Set how far you want to go, set alarms, the app will warn you if you exceed the limits you have set (heart rate, speed, altitude, route deviation...)
Broadcast your location live
With Amigos™ you will be able to share your location live wherever you are. This ensures your safety and that of your loved ones
Detailed analysis of your routes
Back at home, analyze your routes with detail and accuracy. Relive every stage of your adventure with graphs, laps, +120 data fields...
Download the TwoNav App now!
What better way to get to know the TwoNav App than to try all its features for yourself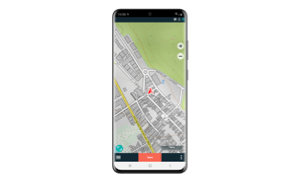 Advertisement featured

Open online maps

Open MapShop maps

2D view

1 track open

1 waypoints collection

Predefined data fields

Basic settings
Switch the Free version into Premium anytime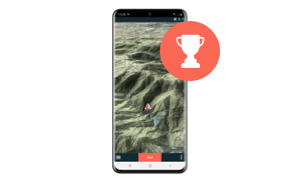 No advertisement

Cache on-line maps for off-line use

Open personal or custom maps

2D/3D view

Open unlimited tracks

Open unlimited waypoint files

Customizable data fields and alarms

Complete configuration

Crate activity profiles

Advanced map exploration tools

Route creation

Automatic route calculation

Return to the starting point
Get your Premium license for just $5.31
---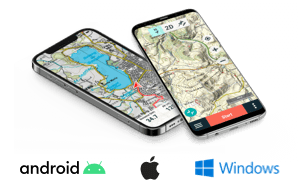 Multiplatform license
With this license you can use the TwoNav App on both iOS and Android without having to purchase two separate licenses. Install the App on a total of 3 devices.
Buy your Multiplatform license for only $5.31
Buy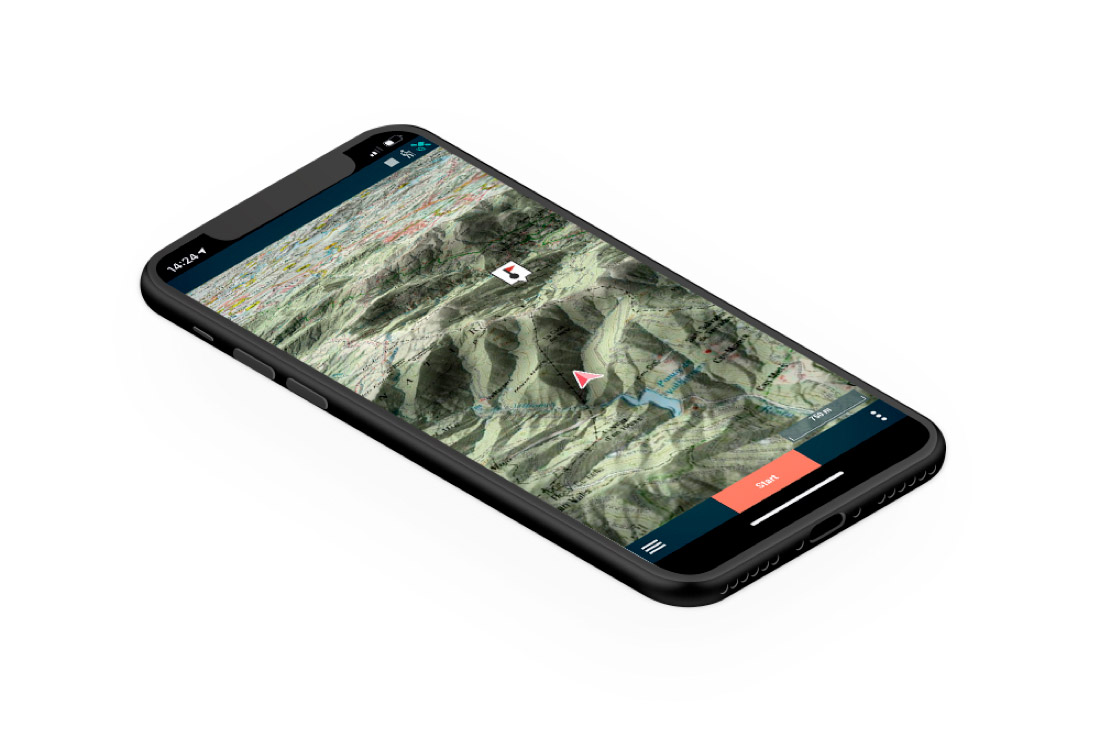 Explore your surroundings down to the smallest detail
Load multiple maps at once and view them at the same time or alternately. Move the map freely to find the best perspective. Discover new points of interest near your current location.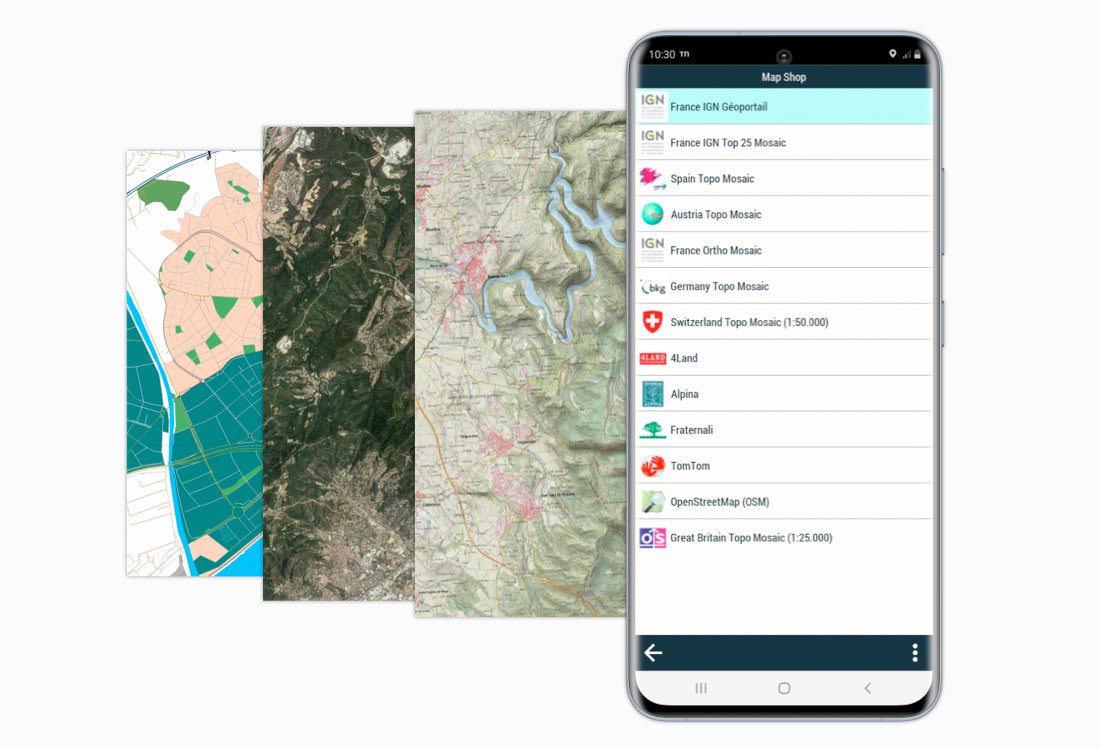 Upload multiple maps
Download free online maps from around the world. The app will store your map in the cache memory so you can access anytime with no internet connection. You can also use the MapShop to buy more accurate maps as well as load your own maps.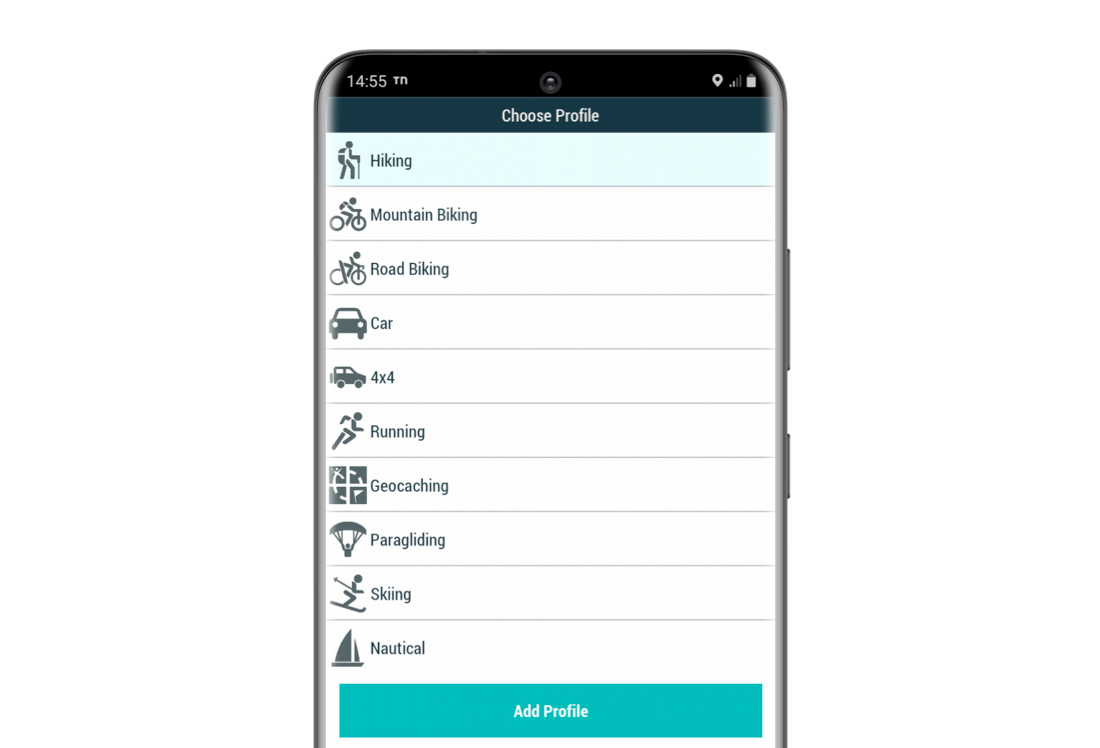 Adapt the App to your sport
TwoNav can be adapted to different sports, such as hiking, cycling, motor sports, flying, water sports... Create your profile and the app will adapts its configuration to this sport. Do you practice other sports? Create different profiles.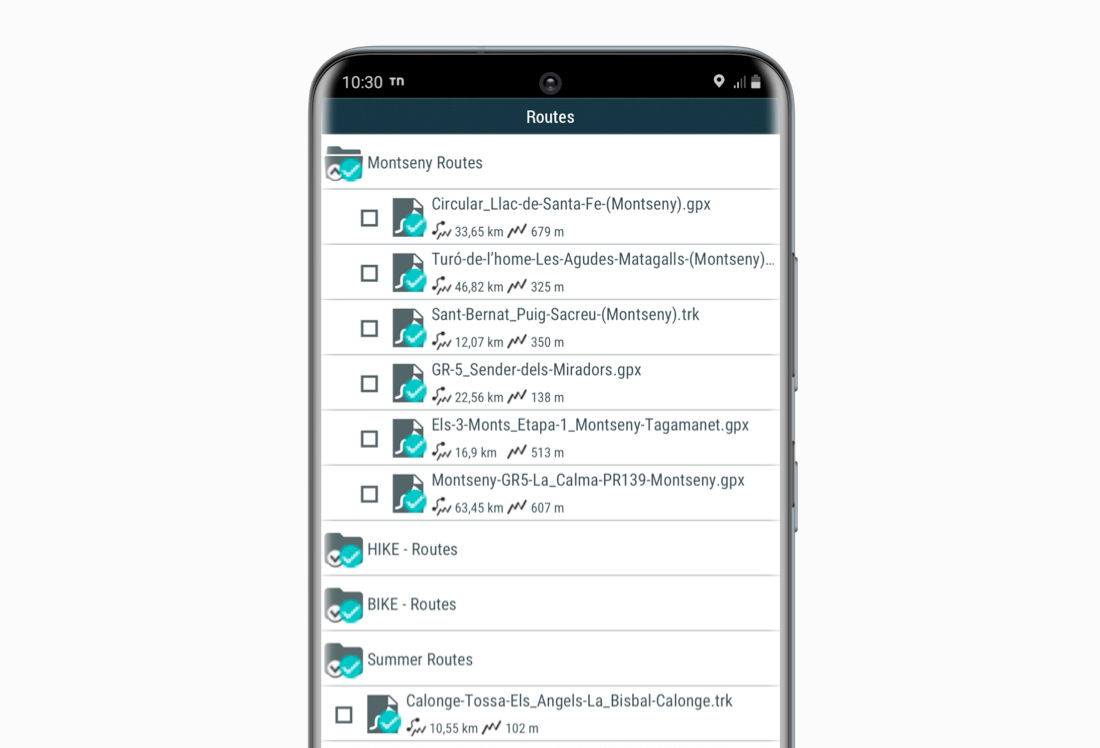 Create your own routes and waypoints
Create routes and waypoints by pressing directly on the screen, organize them in folders and collections. You can also enrich your references by adding photos and videos. The App is compatible with the most common formats (*.GPX, *.KML, *.KMZ, *.FIT...)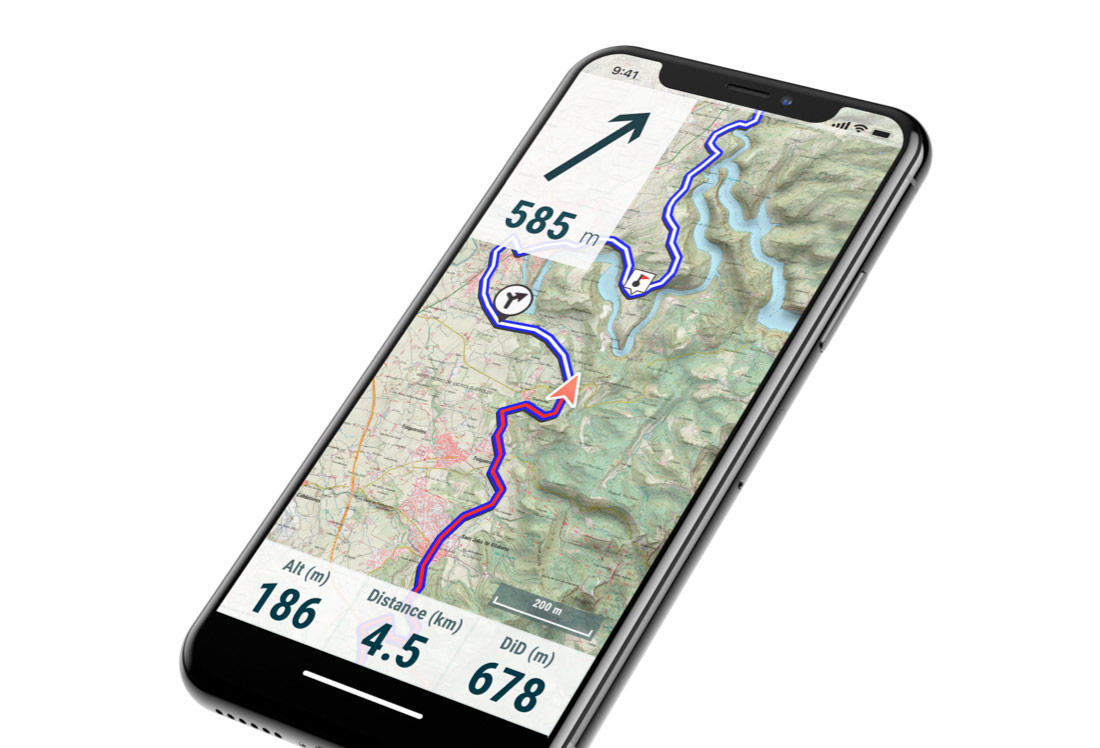 Safe exploration
Follow your route and keep under control the distance, time and ascent to reach your goal. Explore routes created by you, downloaded or calculate your route automatically. The App will notify if you deviate from tour course or if you run into something unforeseen.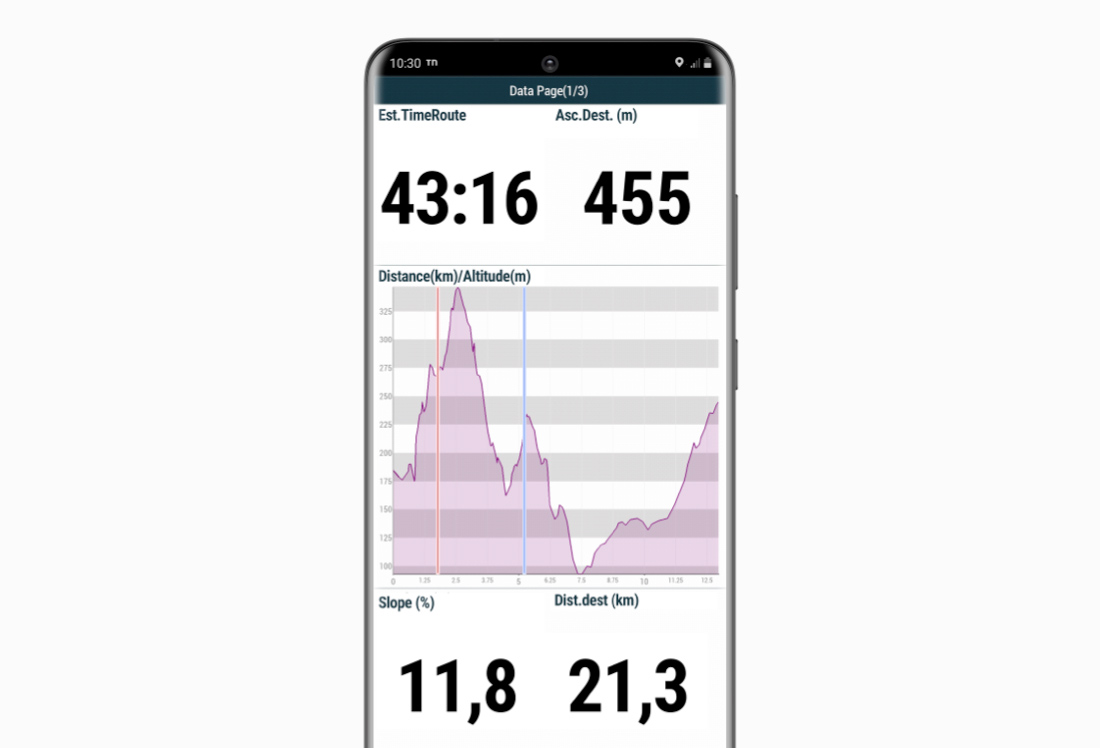 Control your movements and improve your performance
Configure your own data pages with the information you really need, include graphs and a compass. In addition, if you use a heart rate monitor or a cadence meter, the App will also inform about your performance in real time (for now, only for Android).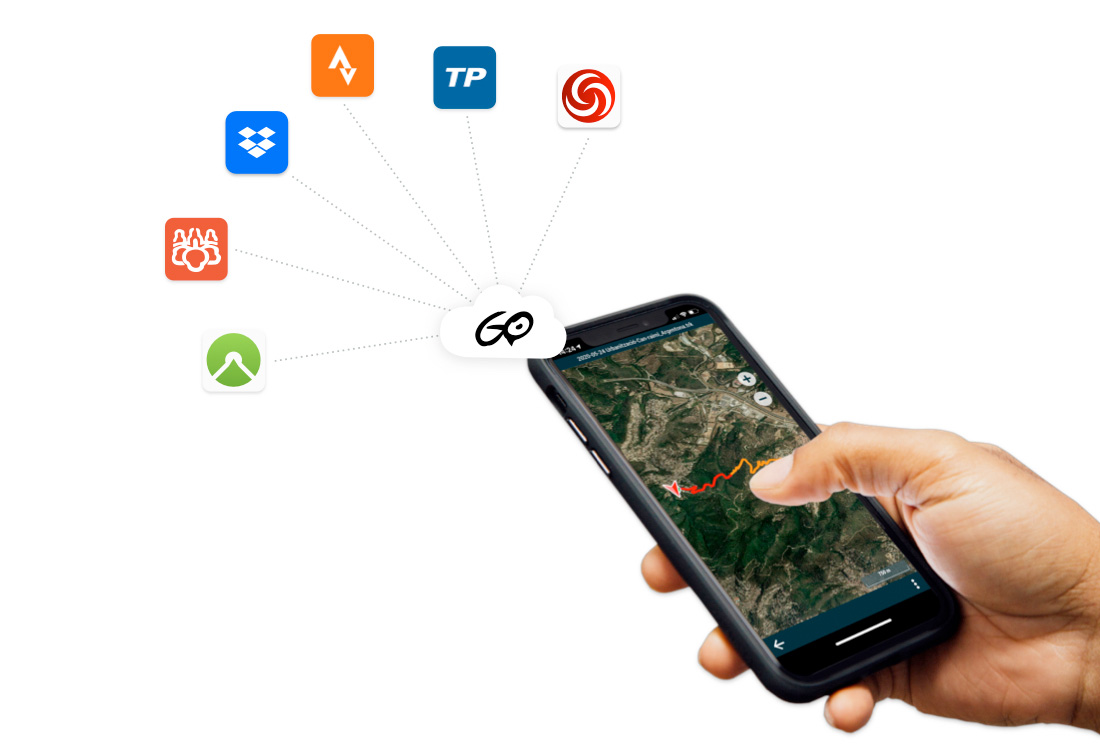 Connect with the world
Keep your activities in a safe and accessible place thanks to the GO Cloud™ (30 MB free). Connect to other services such as Strava™, TrainingPeaks™, Komoot™, UtagawaVTT™ or OpenRunner™, synchronize your activities or download your best routes.
App TwoNav at TwoNav Ecosystem
Discover how the App TwoNav connects with the TwoNav Ecosystem and enjoy a complete and safe outdoor experience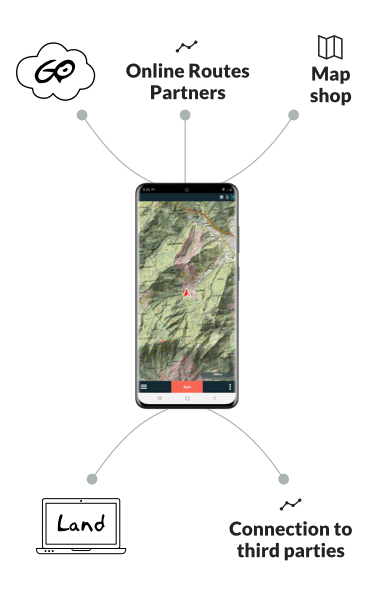 ---
Reviews (

16

Reviews)
Sort by::
---





Bastante satisfecho con el producto
Bastante satisfecho con el producto





super
Réponse rapide, demande satisfaite





Tout est parfait
Tout est parfait le GPS fonctionne très bien et il est super top. Merci également pour le service aprés vente et les conseils. Bravo





Déçu et pas déçu
Déçu parce que j'ai déjà un gps Trail 2 et que j'avais déjà acheté les dalles topo et en achetant l'application, je pensais les retrouver sur mon smartphone Sauf erreur manipulation de ma part, je devais les racheter, dommage Mais sinon l'application est au TOP, J'ADORE Réactive, précise...rien à critiquer





TwoNav sur mon mobile
Pour moi, l'appli est un complément pour les petits trajets en semaine pour éviter d'avoir le GPS, et ainsi je télécharge toutes mes données sur GO et j'analyse mes entraînements. Le logiciel et les cartes sont les mêmes que le GPS donc si je décide de changer d'itinéraire, j'ai toute la sécurité de TwoNav sur mon mobile.