GPS for MTB
Endurance, downhill, cross country... if you are one of those who keeps pedaling while you sleep, stop dreaming and come to reality, enjoy the most extreme side of cycling, put yourself to the test once more.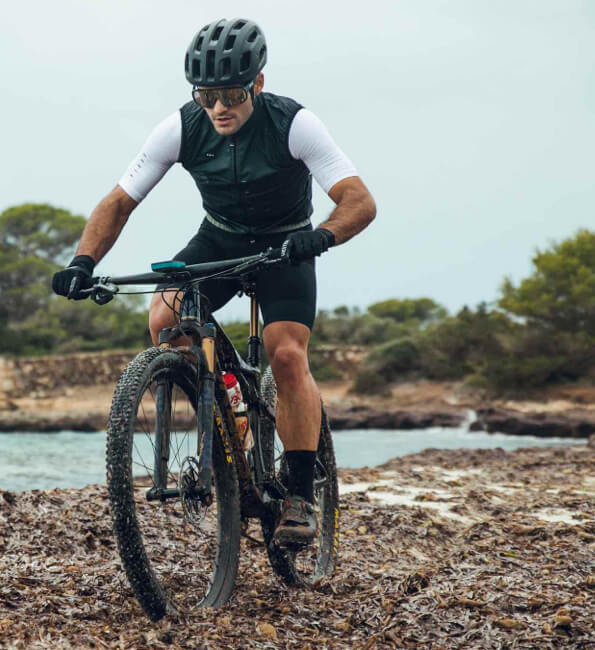 Should I use a GPS to practice MTB?
Faced with an activity as demanding as MTB, all precautions are little. Do not forget to analyze the difficulty of the mountainous terrain that you are going to tread, do it equipped with a reliable cartography. When in doubt, use your GPS and find other more practicable routes. Guarantee your safety at all times.
We help you choose the best GPS for you:
Must-have Features for a Mountain Bike GPS
Firm fixation to the handlebar or stem
A strong attachment to the GPS mount is essential for your device to withstand shocks and be waterproof and weatherproof. Choose a quicklock fastening, resistant and easy to put on and take off.

Includes detailed map
Even if you think you know the area you are going to travel very well, make sure that maps of the area are preloaded. Or if you have them, use the internal memory of the GPS to load yours. In the face of any impediment, trust them to find alternative paths.

Emergency notices
In situations of risk where you do not have coverage, asking for help is vital. Your GPS should send emergency notifications to your contact list.
GPS for Gravel
Join mountain and road on the same bike. Why choose between asphalt or tracks if you can enjoy both? Do not hesitate, become the cyclist you want to be.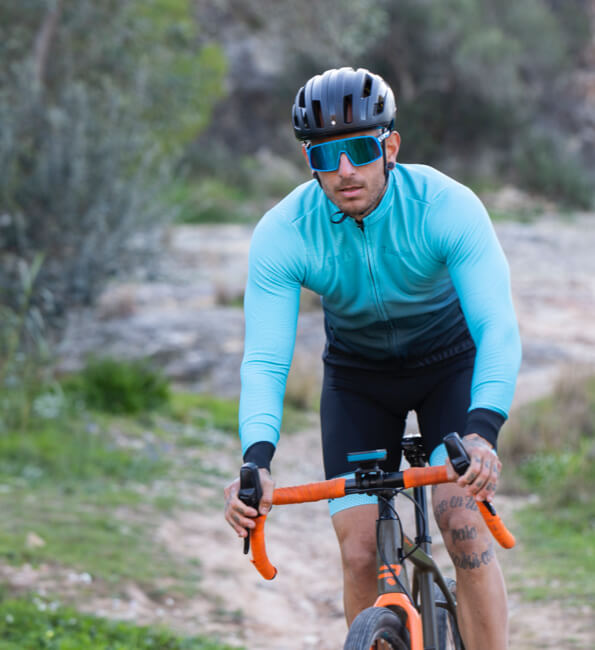 Use a GPS navigator on my Gravel bike, why?
The great advantage of gravel is its great versatility, it loads mountain and road maps, the GPS will show you the map you need at that moment. Use it in times of doubt. Navigate both terrains knowing the device gives you guidance tools for the mountain and performance data for the road. Improve your technique with your best ally.
We help you choose the best GPS for you:
Essential features for a Gravel GPS
Multiple targeting tools
Use GPS as it suits you: identify the way forward on the map, use the compass to navigate blindly... or even ask the GPS to return you to the starting point (GPS, Galileo, Glonass, Beidou).

Abundant and reliable data
Your device must capture all kinds of data so that you can analyze in depth each of your outings: altitude, accumulated ascent, power...

Create waypoints
The GPS screen must be tactile and very precise so that you can create your waypoints even on the bike.
GPS for Bikepacking
You like what you see? Get on the bike and discover further. Venture to discover a new way of living cycling with GPS navigation.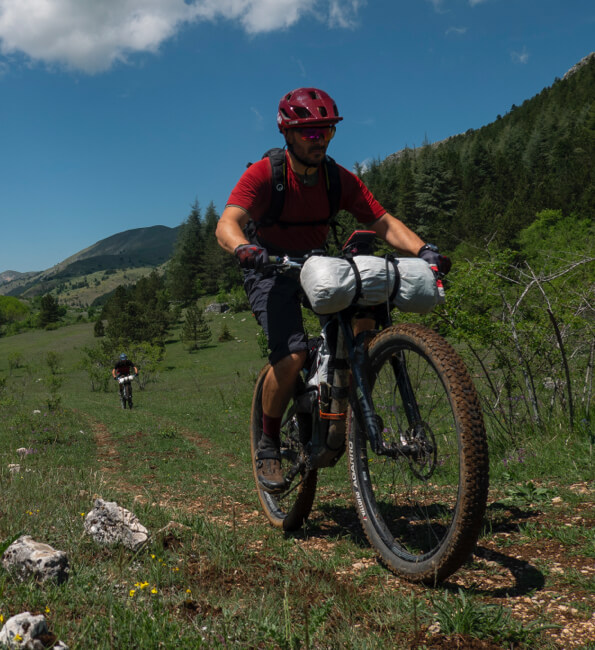 Why is it advisable to practice Bikepacking with GPS?
Get ready to go on long outings and discover for hours without recharging your GPS. Let yourself be surprised while enjoying the landscape in a relaxed way. You don't have to worry, the GPS will open the most suitable map automatically. You decide the path, the GPS follows you.
We help you choose the best GPS for you:
Essential features for a Bikepacking GPS
Digital roadbooks
Create your own point-to-point itinerary directly on the GPS's color touch screen. You should be able to add points of interest along the way.

International maps
Your GPS must have enough capacity to store maps from reliable sources that you will use as a reference if you have any questions.

Points of interest (POIs)
If you visit a foreign country or an unknown area, the GPS should offer you a list of recurring places (restaurants, campsites, hospitals...).
GPS for Road Cycling
If you have mental strength and want to improve yourself, put on your jersey and go training right now. Pulverize your previous marks and feel like a better cyclist.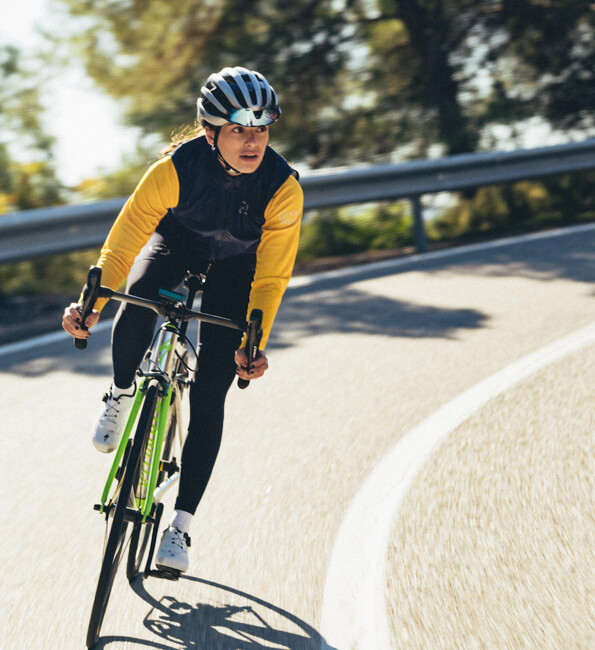 How can a cycling GPS help me while I practice Road Bike?
Combine different training modalities in the same device: by time, distance, sections... or against yourself! From now on, each training will be different. Be proud of your feats and share them with other fans on social media and Strava™, Komoot™, TrainingPeaks™...
We help you choose the best GPS for you:
Essential features for a Road GPS
Compatible with sensors
Pair your Bluetooth or ANT+ sensors (heart rate monitor or cadence monitor) to the GPS and monitor data such as your heart rate, speed or cadence on the device screen./p>

Large amount of data
Train properly by analyzing the most relevant data of your departure. Make sure your GPS captures the highlights: speed in sections, pace, calories consumed...

Alerts for overstrain
To counteract physical overexertion, your GPS must be configurable, tell it how far you want to go. He should warn you when you exceed the limits that you have set yourself.
What GPS is the best for your Bike?
There are key aspects that will help you identify which is the GPS you need: robustness, screen, buttons, autonomy, maps, accessories and connectivity
TwoNav Ecosystem
TwoNav accompanies you in every pedal stroke. Live a complete and safe experience from start to finish.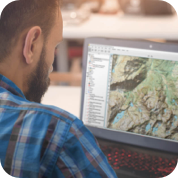 1. Prepare
Download Land and plan your next itinerary in detail. If you go out to train, analyze what data you have to improve.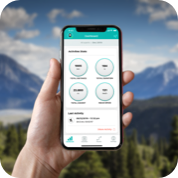 2. Connect
Pair the GPS with TwoNav Link App, you can synchronize activities, receive WhatsApp? messages and calls.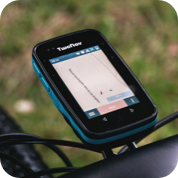 3. Navigate
Get on the bike and release adrenaline. Use the GPS to know your performance data.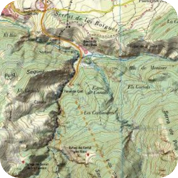 4. Discover
Zoom in on the map and find alternative paths. Mark as many waypoints as you need.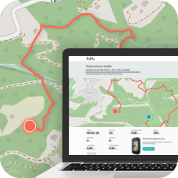 5. Broadcast
Broadcast your position in real time wherever you are. Guarantee your safety and that of your family members.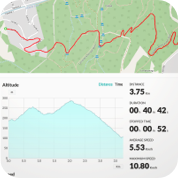 6. Analyze
Synchronize your last outing with the GO Cloud?. Share your experience on social networks (Strava™, Komoot™, TrainingPeaks™).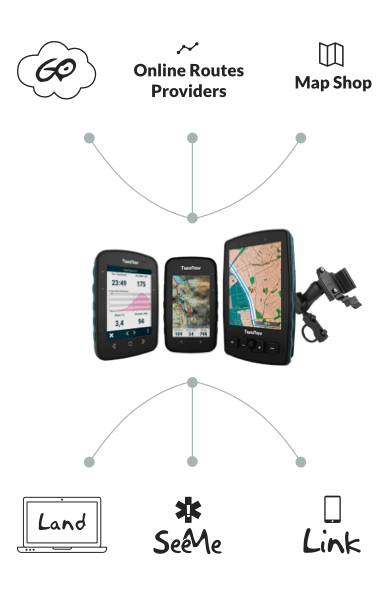 Check it out for yourself
All the potential of TwoNav now at your disposal. Ready to enjoy your favorite activity even more?
---
Get to know the opinion of TwoNav Ambassadors
GPS or Smartphone: why is it better to use a GPS for MTB?

They are devices specifically designed for bikes. The design and screen are larger for faster interaction. They can withstand shocks and extreme conditions with greater resistance.

Théo Meuzard
MTB

What made you decide on a TwoNav GPS for your Bikepacking routes?

I myself draw the itinerary that I am going to travel point by point, I am the one who decides what I want to visit first, the GPS does not force me to follow its self-calculated route... and when I deviate, it does not hesitate to alert me.

Montanus
Bikepacking
Thank you for contacting us, we will contact you shortly.