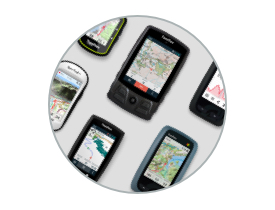 Compatible with all types of GPS devices
With Land you can transfer waypoints and routes directly to any compatible GPS device like TwoNav, Garmin, Suunto and more.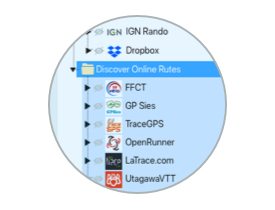 Connect, Obtain and Share Routes
Get and share routes from connected services: IGN Rando, TraceGPS, LaTrace, UtagawaVTT, FFCT, DropBox, Google Drive, Strava, Komoot, Training Peaks...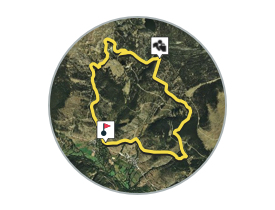 Using Routes and Waypoints
Land is compatible with a wide variety of file formats from external sources: *.GPX, *.KML, *.KMZ, *.TCX, *.FIT and many more.
TRY IT FOR FREE NOW
What better way to get to know Land Premium than to try all its features for yourself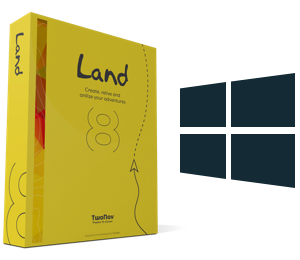 Land 8.9.6 Windows
Windows 7 / 8 / 10 (or higher)
Can be activated on up to 3 different devices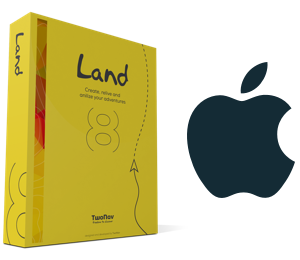 Land 8.9.4 Mac
Capitan OS 10.11 (or higher)
Can be activated on up to 3 different devices
This software uses libraries from the FFmpeg project under the LGPLv2.1.
The Largest Catalogue of Maps from Top Mapping Providers
TwoNav has the most extensive catalog of digital maps available with over 30,000 to choose from. We partner with leading map editors to offer you the best quality and variety: IGN, OS, BKG, Swiss Topo, TomTom, OSM, Alpina, Piolet, 4Land, Fraternali, Tappeiner, USGS...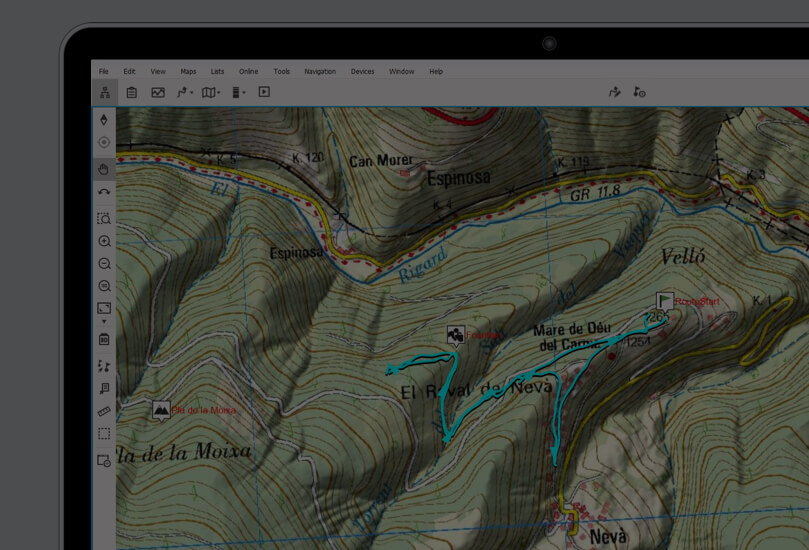 Agility, Control and Analysis of your Itineraries
Load and display several maps at once, add routes and waypoints, then view in 2D or 3D. Discover the reliability and accuracy of Land by easily selecting visual elements to view what interests you most at any given time.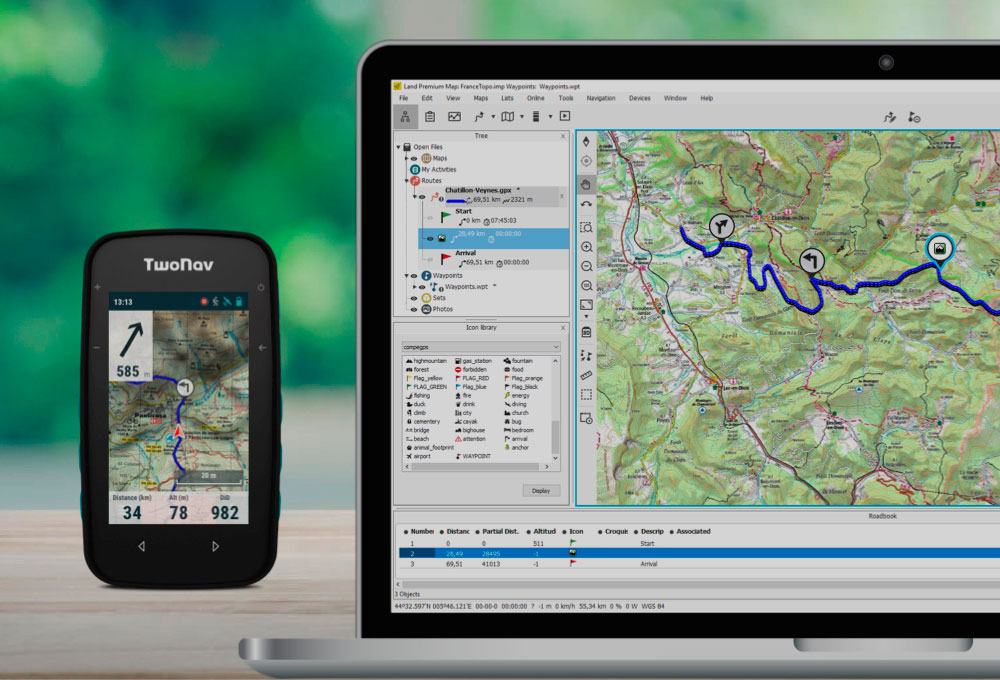 Create your own Roadbook with Maneuvers and Points of Interest
Land's roadbook function allows you to easily mark special points on your route and enrich them with information, images and sound notifications that will assist you during your activity.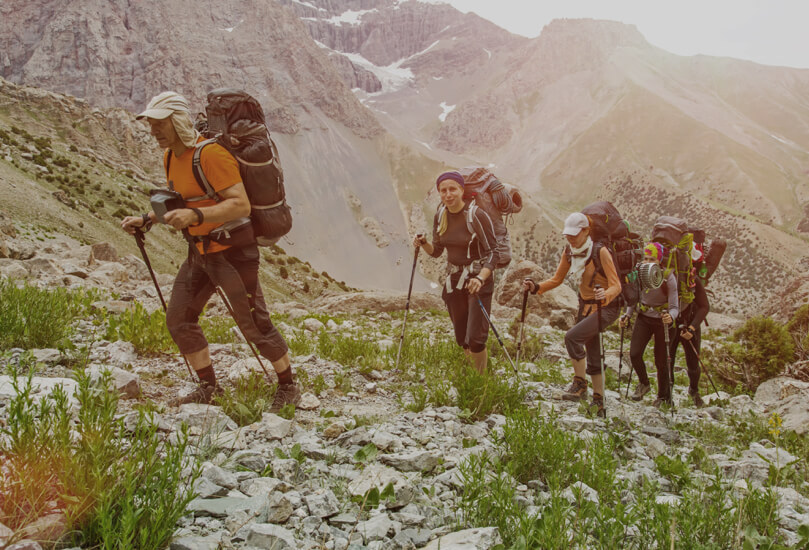 Professional Mapping Software for Professional People
Optimize your routes and manage your itineraries with professional route planning software. Help your business to be more efficient and improve the accuracy of your activity. Advance track editing, route preparation and high quality maps, makes this the tool you need to assist your everyday challenges. Used and recommended by foresters, mountain guides, expeditionists and more.
Land Premium at TwoNav Ecosystem
Discover how Land Premium connects with the TwoNav Ecosystem and enjoy a complete and safe outdoor experience.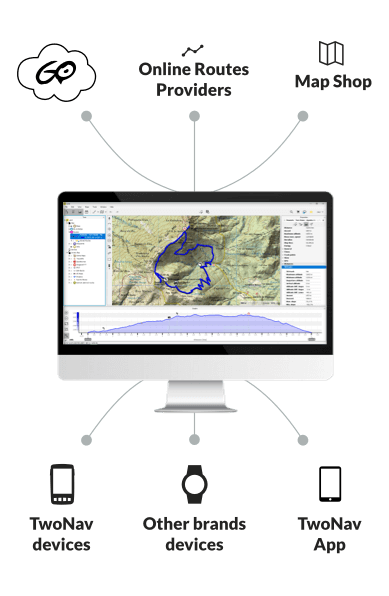 Compare our full line of Land

The free version for getting started in outdoor activities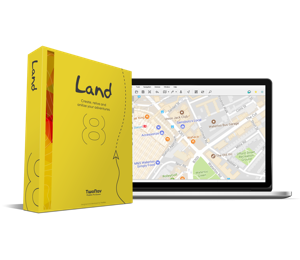 Work simultaneously in a multi-window environment

Customisable menus and toolbars

Compatible with multiple file formats

Create and edit unlimited waypoints

Record itineraries in multiple video formats

Access maps and tracks from online providers

Direct communication with the TwoNav GPS
Try Land Basic for free

Version included with any purchase of a TwoNav GPS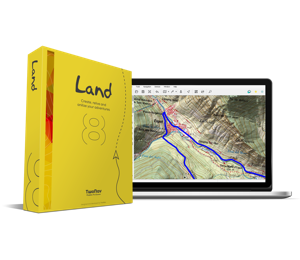 Work simultaneously in a multi-window environment

Customisable menus and toolbars

Compatible with multiple file formats

Create and edit unlimited waypoints

Record itineraries in multiple video formats

Access maps and tracks from online providers

Direct communication with the TwoNav GPS

Create and edit unlimited tracks

Synchronization with GO Cloud
Register TwoNav GPS

The most complete version with all the features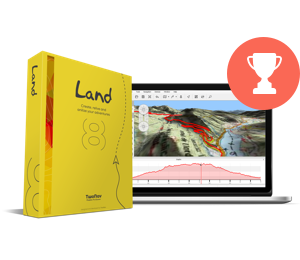 Work simultaneously in a multi-window environment

Customisable menus and toolbars

Compatible with multiple file formats

Create and edit unlimited waypoints

Record itineraries in multiple video formats

Access maps and tracks from online providers

Direct communication with the TwoNav GPS

Create and edit unlimited tracks

Synchronization with GO Cloud

Sync photos and videos of itineraries

Display maps and paths in 3D views

Calibrate old paper maps to digital formats

Advanced editing of vectorial maps

Connect to a GPS for real-time navigation

Communicates with GPS units from other brands
Buy Land Premium