Meet Velo Mountain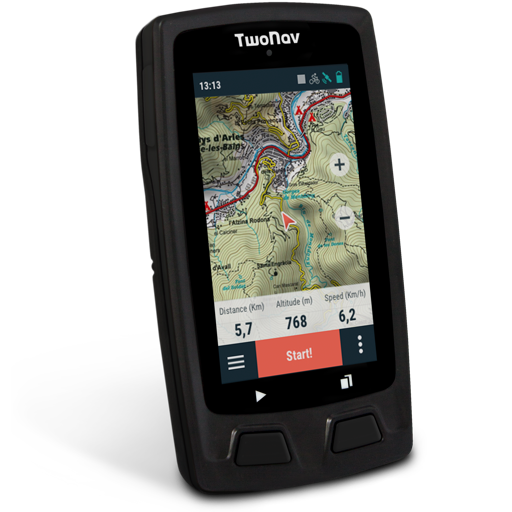 Light-weight and compact

Topographic map included

ANT+™/BLE heart rate monitor

Handlebar mount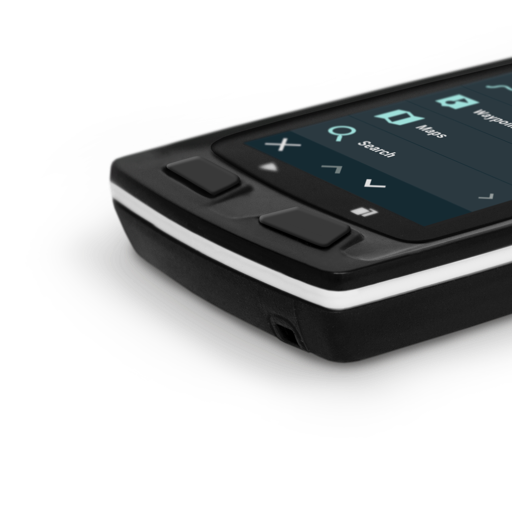 Physical characteristics
Dimensions
60 x 105 x 16* mm
*20 mm with QuickLock
Weight
110 gr
Buttons
2 front + 2 side
Joystick
Water/dust/mud resistant
IP67
Resistant to extreme temperatures
-10 °C ~ 50 °C
Screen
Type
Transflective
Touch
Dimensions
3''
Resolution
240 x 400 pixels
Backlight
Efficiency
GPS chip
SE 880
RAM
2 GB
Internal memory
16 GB (free: 12 GB)
Memory-card slot
Includes free memory card
Power supply
Light sensor
Battery capacity
1650 mAh
Normal battery life
10 hr
Rechargeable battery
Removable battery
Optional AA batteries
Comm port
MicroUSB
Tools
GPS
Glonass
Full connect
ANT+™
Bluetooth
GPRS
Wi-Fi
Audio
Buzzer
Barometer
Digital compass
Accelerometer
Functions
Customisable sports profiles
Map overlay
3D map display
Create unlimited waypoints, routes and tracks
Download maps and routes from online providers
Advanced route editing
Calculate on-road navigation
Estimated time of arrival at destination
Workouts by time, distance, heart rate and pace
TrackAttack workouts
Estimate of calories burned
Adjustable alarms
Automatic and manual laps
Real-time altitude graphic
Over 120 real-time data fields
Customisable data pages
Customisable device buttons
Live broadcast with SeeMe™
Emergency alerts with SeeMe™
Compatible with geocaching
Compatible with e-Roadbooks
Auto-sync with the GO Cloud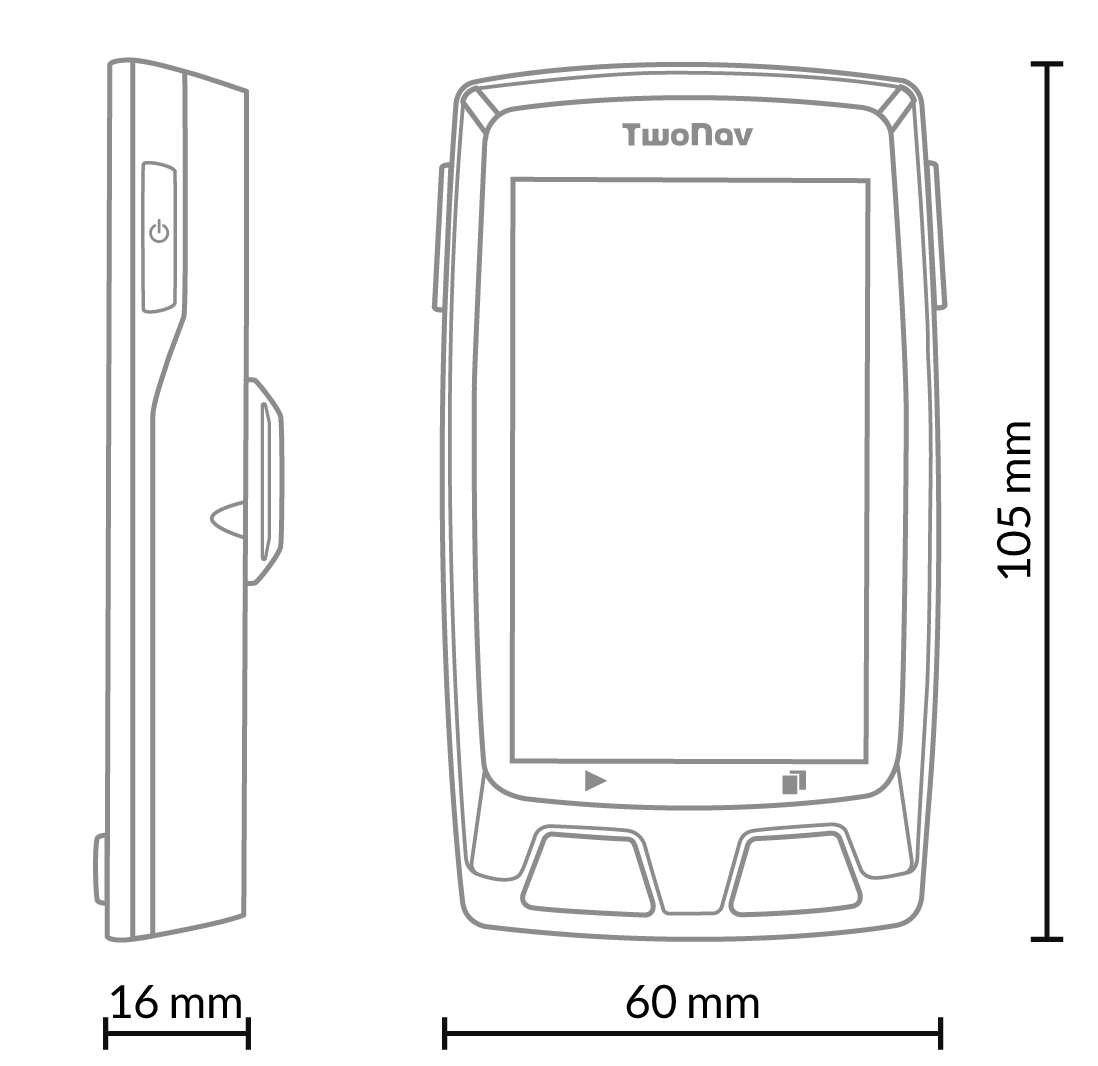 Discover what Velo Mountain has to offer
Robust and Accurate GPS
Practise the most extreme mountain biking with Velo Mountain. A GPS designed to withstand tough knocks and splashing mud, water and dust without sacrificing any accuracy, which will help your activity stay on track without going off course. Accuracy and resistance for hard-riding enthusiasts.
SeeMe™ Service
Give your family peace of mind with our exclusive SeeMe™ service service. With a SIM card, your Velo Mountain will be able to transmit your location in real time wherever you are. So you're even freer to enjoy your favourite sport.
Sealed battery
Experience the most extreme sensations without worrying about your GPS battery. With its 10+ hours of battery life and a perfectly sealed structure, Velo Mountain is water resistant and shock proof.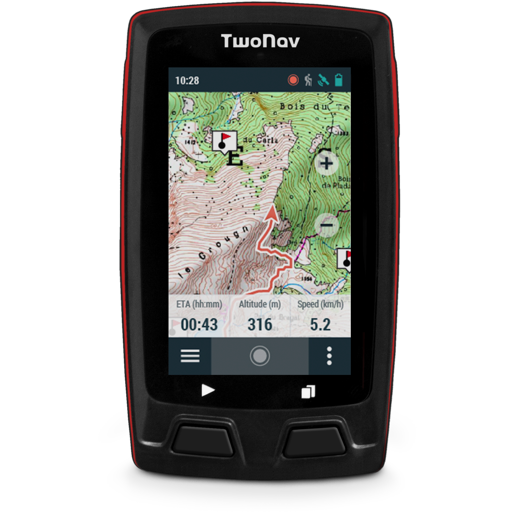 ANT+™/BLE sensors
Set new records as you capture a wide range of stats with the heart rate monitor that's included in Velo Mountain. If you have ANT+™/BLE cadence or speed sensors, hook them up to get data from them as well.
Free updates
With our periodic updates of the GPS software and new features, it's like getting a new GPS. Connect it to your Wi-Fi network and update it over the air.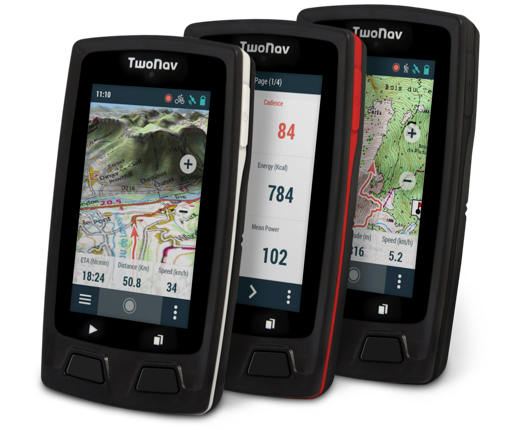 Go to the next level: Rethink MTB
Get your gear on and take on new challenges, experience adventures to the fullest and enjoy every moment. Don't settle for enjoying some of the moments, go to the edge risk-free.
With the Velo Mountain ANT+™/BLE heart rate monitor, you'll be able to track your heart rate throughout the ride. Track your pace and minimise risks by knowing if you're pedalling just right or if you're pushing too hard.
Velo Mountain has a rear mount that will let you attach it to the handlebar or stem on your bike and minimise shocks to the unit. Monitor the screen as you pedal with the arm band and stem mount included with the GPS.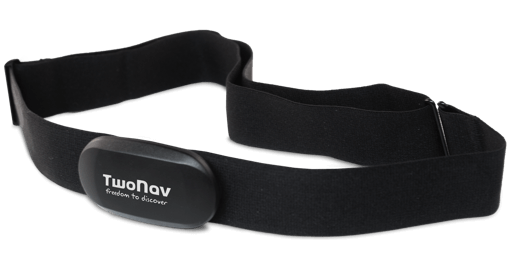 Tools for the most demanding MTBiker
Get the most from your rides with Velo Mountain's incredibly accurate topographic map. Orient yourself and know your position at all times.
Transfer your route: Navigate tracks you create, load routes recommended by friends or follow a set of waypoints (*.BTRK, *.GPX, *.KML, *.KMZ, *.PLT, *.RTE, *.TRK, *.WPT).
Preview the route: Before leaving home, go over the route you're going to take. Use the GPS as a reference to get the lay of the land.
See the relief of the terrain: Add a shaded map to see the topography of the terrain you'll be riding over more clearly.
Plus, the internal memory on the GPS lets you store more map types (road maps, satellite photos and more). Velo Mountain will automatically open the map that is best suited to the terrain you're riding through at that moment.
Other Key Features
Download free routes from the internet (UtagawaVTT, GPSies, OpenRunner, TraceGPS, LaTrace.com...)
Rate your rides by difficulty level (easy, moderate, hard)
Briefly create a waypoint for any location you want to mark
Pause your activity or change goals at any time
If you're in an accident while riding hard, send a
SeeMe™
help message to the contact you've specified
Analyse even more stats for your outing in the track properties
Your best rides on GO and Strava™.
When you get home, upload your ride to the GO Cloud. You'll have over 1 GB of space in a secure and reliable location to store a record of your activities. Once you upload your latest activity to the Cloud, you'll be able to analyse it and your other activities from the GO portal.
GO shows you a map with your route so you can analyse the most relevant stats from your rides. From GO you can also share your latest activity on Strava™ and share it with other mountain bike enthusiasts.
More than a GPS
Included in the purchase
SIM card
6 free months of SeeMe™
Heart rate monitor
Bicycle mount (stem)
Bicycle mount (arm)
USB-MicroUSB cable
TwoNav Premium app (Android/iOS)
Land Standard software (Windows/Mac)
50% off on Land Premium software
Personal area in the GO Cloud
Comparison

A compact and customisable Full-Connect GPS device for cycling with sensors, maps and accessories. Designed for cyclists who want to ride in the mountains and on roads. Ideal for analysing your rides in detail.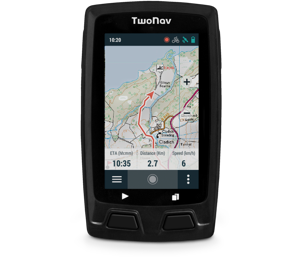 Designed to cover all types of mountain biking (enduro, downhill, cross-country...). Resists the most extreme dust, water and mud conditions. Includes topographic maps, mounts and an ANT+™/BLE heart rate monitor so you can push the limits without risks.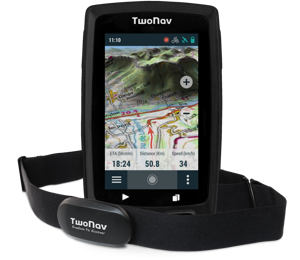 This GPS device for road cyclists is thin, elegantly designed and Made in Spain. Perfect for recording data and optimising workouts so you can go further. Comes with TomTom road map, mounts, and an ANT+™/BLE heart rate monitor and speed and cadence sensors.