Meet Trail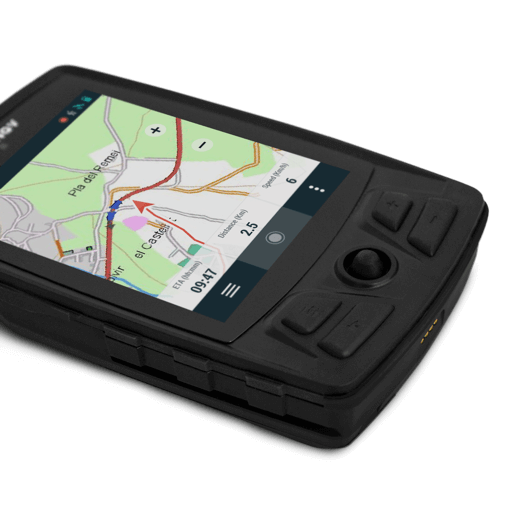 High-resolution screen

Accurate and easy-to-use joystick

Topographic map included

Compatible sensors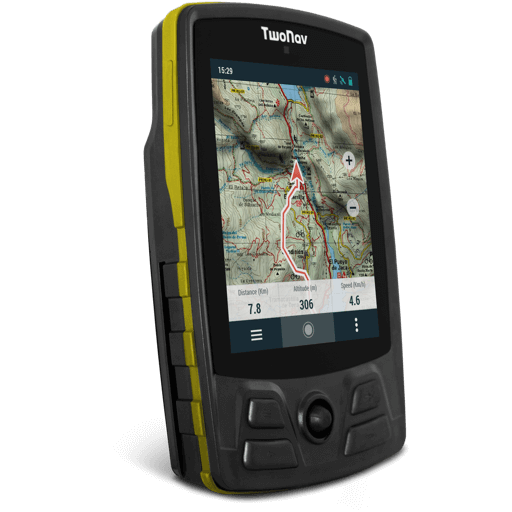 Technical Specifications
Physical characteristics
Dimensions
80 x 130 x 20 mm
Weight
215 gr
Buttons
4 front + 2 side
Joystick
Water/dust/mud resistant
IP67
Resistant to extreme temperatures
-10 ºC ~ 50 ºC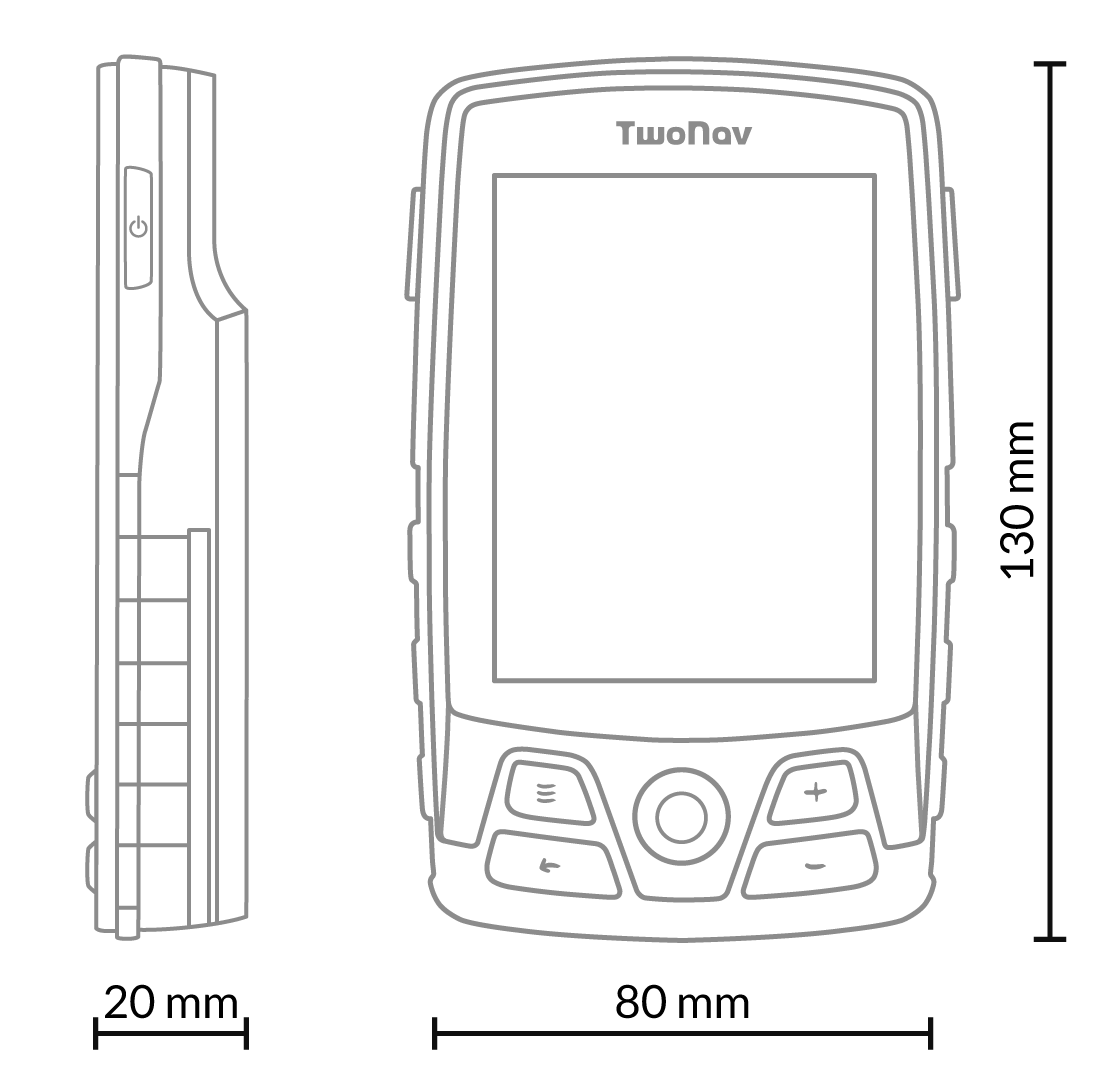 Screen
Type
Blanview / Resistive
Touch
Dimensions
3.7''
Resolution
480 x 640 pixels
Backlight
Efficiency
GPS chip
SE 880
RAM
2 GB
Internal memory
16 GB (free: 12 GB)
Memory-card slot
Power supply
Light sensor
Battery capacity
4000 mAh
Normal battery life
20 hr
Rechargeable battery
Removable battery
Optional AA batteries
Comm port
MicroUSB
Tools
GPS
Glonass
Full connect
ANT+™
Bluetooth
GPRS
Wi-Fi
Audio
Speaker
Barometer
Digital compass
Accelerometer
Functions
Customisable sports profiles
Map overlay
3D map display
Create unlimited waypoints, routes and tracks
Download maps and routes from online providers
Advanced route editing
Calculate on-road navigation
Estimated time of arrival at destination
Workouts by time, distance, heart rate and pace
TrackAttack workouts
Estimate of calories burned
Adjustable alarms
Automatic and manual laps
Real-time altitude graphic
Over 120 real-time data fields
Customisable data pages
Customisable device buttons
Live broadcast with SeeMe™
Emergency alerts with SeeMe™
Compatible with geocaching
Compatible with e-Roadbooks
Auto-sync with the GO Cloud
Discover what Trail has to offer
Screen and Buttons
Track every step of your outing on the large and bright 3.7" display. See small details more accurately, even in bad visibility or under direct sunlight. Plus, Trail comes with 4 front buttons, 2 side buttons and 1 joystick, which will let you work the device even with gloves on.
Built tough
Enjoy all types of high-intensity outdoor activities without worrying about water, mud or dust getting in the device. With its IP67 rating, Trail can withstand all kinds of weather while you hike, trek, paraglide or even kayak.
Long-distance outings
Go on outings lasting more than 20 hours. Its rechargeable battery puts within your reach a compact GPS whose unibody design ensures complete protection from the elements.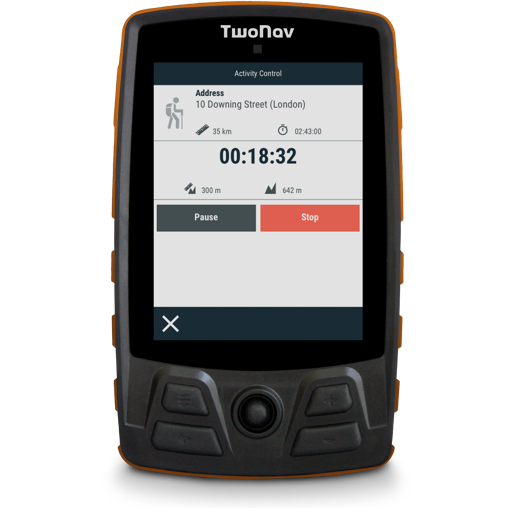 SeeMe™ Service
Explore the most inhospitable areas without compromising your safety. The SIM card in Trail lets you send an emergency alert so your family and friends can locate you at any time and help you if you're in an accident.
Free updates
With our periodic updates of the GPS software and new features, it's like getting a new GPS. Connect it to your Wi-Fi network and update it over the air.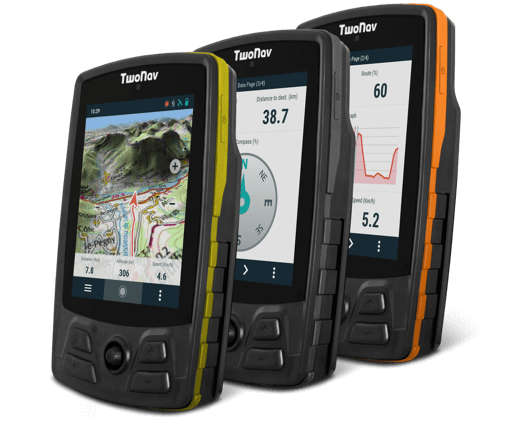 See your location on a map wherever you go
Trail comes with a topographic map of your country that you can reference to see your location at all times. Trail also lets you work with several maps at once from the same app:
Transfer your own maps: If you have maps from other areas, load them into Trail so you can display several maps at the same time. Trail is compatible with multiple map types (road, topographic, orthophoto, aviation...).
Simulate your surroundings in 3D: Before going into unfamiliar terrain, use the 3D display to find alternate routes in the area. Take control and move inside a highly realistic representation.
Move freely around the map: Use your fingers to zoom out and find new places around you. Rotate the map so it's facing in your direction, and return to your current location with just one click.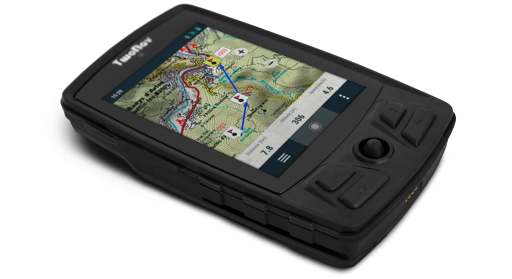 Go even further!
Trail has specific features to get the most from any type of mountaineering activity (hiking, trekking...).
Create the most convenient route: Mark the waypoints along your route directly on the screen. When you go out, simply decide what order to follow the points in.
Set proximity alerts: Load a list of waypoints for the area you're going to visit and Trail will let you know as you approach each point of interest. If there's information for the waypoints, you'll be able to see a description and photos of the location.
Set waypoints as needed: Create new waypoints in places you want to highlight (forest with mushrooms, fountain, lake, restaurants, population centres...).
Other Key Features
Track over 120 data fields in real time (slope, speed, heading, coordinates...).
See your current altitude or accumulated ascent in graphs
Highlight the route on the map by changing the colour and thickness of the line
Go out geocaching and Trail will show you the location of hidden treasures
Easily return to the start point or calculate the shortest route back home.
Supplement Trail with maps of other areas that you can find in our catalogue.
Store your tracks in the GO Cloud wherever you are
At the end of the activity, don't wait until you get home to upload the route to the GO Cloud. Once uploaded, you'll be able to analyse the most important stats for the route directly from the GO portal: length of the walk, distance travelled, accumulated ascent and more.
If you prefer to analyse the route more thoroughly, install the Land Standard software (Windows/Mac), included free with Trail, to get access to all the information recorded by the GPS. You'll also be able to download free maps from all over the world and prepare the route for your next outing from the comfort of home.
More than a GPS
Included with your purchase
Comparison

Full-Connect technology designed for hikers, trekkers and professionals. Features a large display so you can easily see maps and routes. Easy interaction through buttons and included joystick, even with gloves on.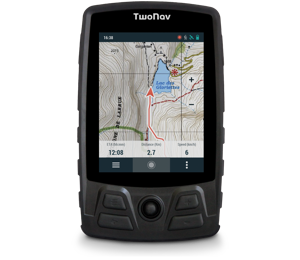 Designed for athletes who enjoy mountains for both extreme sports and relaxing. Its large, 3.7-inch display makes it easy and convenient to check the route that lies ahead of you.