Meet Horizon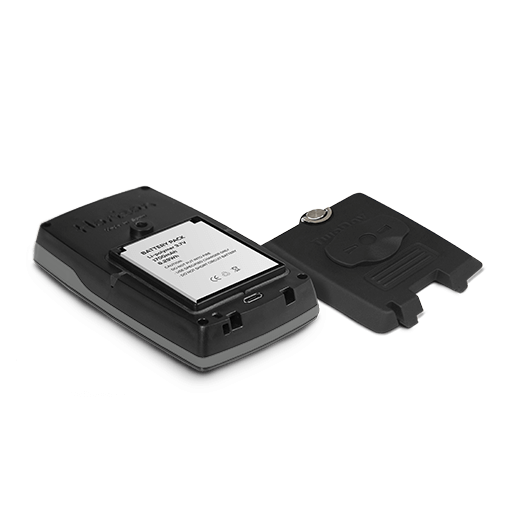 Light-weight and compact

Swappable batteries

Topographic map included

Compatible sensors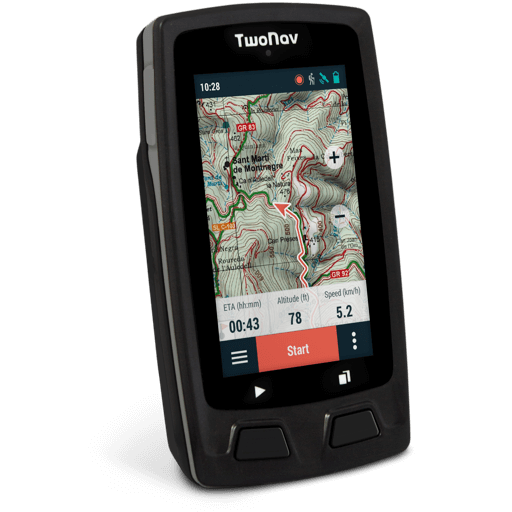 Technical Specifications
Physical characteristics
Dimensions
60 x 105 x 23 mm
Weight
125 gr
Buttons
2 front + 2 side
Joystick
Water/dust/mud resistant
IP67
Resistant to extreme temperatures
-10 °C ~ 50 °C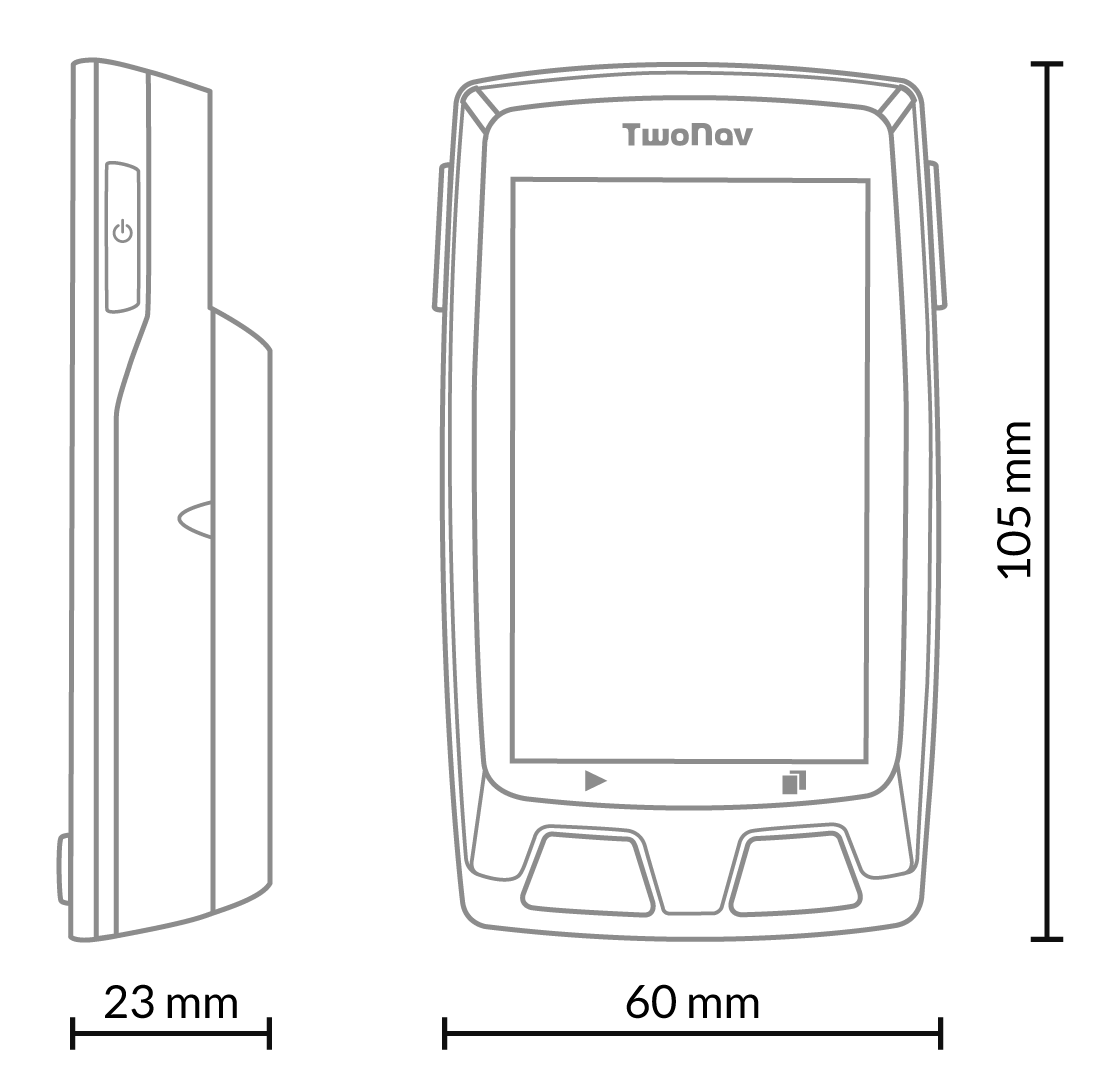 Screen
Type
Transflective / Capacitive
Touch
Dimensions
3''
Resolution
240 x 400 pixels
Backlight
Efficiency
GPS chip
SE 880
RAM
2 GB
Internal memory
16 GB (free: 12 GB)
Memory-card slot
Power supply
Light sensor
Battery capacity
1700 mAh
Normal battery life
8 hr
Rechargeable battery
Removable battery
Optional AA batteries
Comm port
MicroUSB
Tools
GPS
Glonass
Full connect
ANT+™
Bluetooth
GPRS
Wi-Fi
Audio
Buzzer
Barometer
Digital compass
Accelerometer
Functions
Customisable sports profiles
Map overlay
3D map display
Create unlimited waypoints, routes and tracks
Download maps and routes from online providers
Advanced route editing
Calculate on-road navigation
Estimated time of arrival at destination
Workouts by time, distance, heart rate and pace
TrackAttack workouts
Estimate of calories burned
Adjustable alarms
Automatic and manual laps
Real-time altitude graphic
Over 120 real-time data fields
Customisable data pages
Customisable device buttons
Live broadcast with SeeMe™
Emergency alerts with SeeMe™
Compatible with geocaching
Compatible with e-Roadbooks
Auto-sync with the GO Cloud
Discover what Horizon has to offer
Orientation and Safety
Find your exact position with signals from multiple satellites. Horizon offers multiple orientation tools so you can go hiking reliably and with no worries. Plus, our exclusive SeeMe™ service ensures your safety in any terrain, even if you decide to improvise an outing or don't have time to plan one.
Incredibly tough
Practise any long-duration outdoor activity with a compact GPS that fits easily into any pocket. Horizon is water and shock resistant. Maximum toughness for your most extreme activities.
New
Capacitive screen
Use a touch screen that is transflective and high resolution. Horizon is a GPS with an intuitive and fluid interface that will allow you to work seamlessly on your capacitive screen, even when wearing gloves.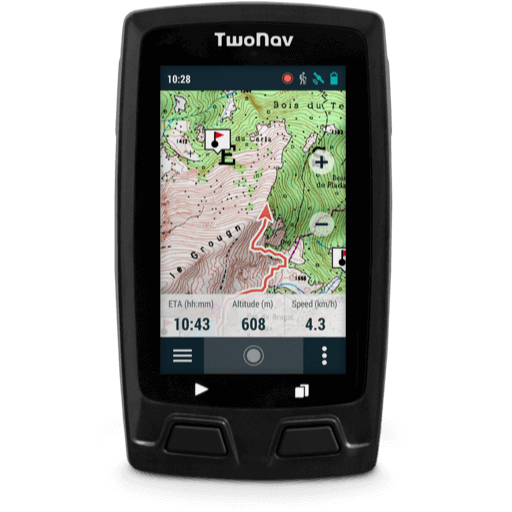 New
New Colour
Horizon is now available in grey, a neutral colour that combines perfectly with the rest of your equipment. Refined and resistant aesthetics designed for outdoor enthusiasts.
Free updates
With our periodic updates of the GPS software and new features, it's like getting a new GPS. Connect it to your Wi-Fi network and update it over the air.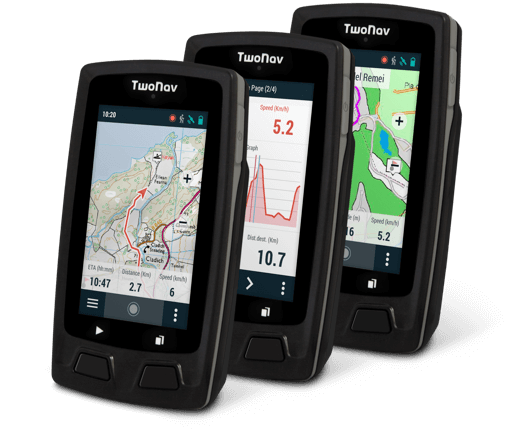 The best tools for your mountain outings
Horizon includes a free topographic map of your country. This highly accurate map will come in very handy as a reference for finding alternate routes during your outdoor excursions.
Work with several maps at once: Open different maps of the same area simultaneously and overlap them to combine all their information.
Electronic compass for orientation: See your position and select your course on any terrain.
Create unlimited waypoints: Use you fingers to interact with the screen and use simple gestures to add waypoints to the most interesting points along the route.
If you have your own maps, use the microSD slot on the Horizon and display them on the device.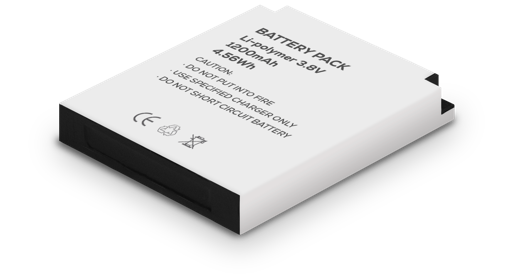 Go farther: Explore for hours
Go on longer hikes and extend your outing for as long as you like. Horizon lets you extend its 8-hour battery life with removable spare batteries. It's easy to replace the battery with one that's fully charged so you can continue enjoying your activity.
And, if you're hiking in rough, hard-to-reach terrain, you won't need to have a signal on your mobile. With our SeeMe™ service, you'll be able to send an alert with your exact position so your family or friends can locate you and alert emergency services.
Leave your mobile at home and go out and explore. SeeMe™ gives you the safety you've been looking for.
Other Key Features
Use Horizon for many other sports activities: Paragliding, kayaking...
Download free routes online (UtagawaVTT, GPSies, OpenRunner, TraceGPS, LaTrace.com...)
See your current altitude or your accumulated ascent in graphs
Connect ANT+™/BLE sensors to measure your heart rate during the activity
Change the functions of the GPS buttons according to your needs
Go back to the starting point easily or backtrack to retrace your steps
Your adventure is endless with the GO Cloud and Land Standard
Plan new routes with Land Standard, TwoNav's most powerful planning software, included with Horizon (available for Windows/Mac). If you like planning your routes ahead of time, with Land Standard you'll be able to create your next outing point by point.
When you finish editing your next route, upload it to the GO Cloud, where it'll be stored in a secure location that's always available. When you want to go out again, just sync the Horizon with the GO Cloud and you'll be able to see the route you planned on your computer and start your activity right away.
More than a GPS
Included in the purchase
SIM card
6 free months of SeeMe™
Battery
Back cover
USB-MicroUSB cable
TwoNav Premium app (Android/iOS)
Land Standard software (Windows/Mac)
50% off on Land Premium software
Personal area in the GO Cloud
Comparison

New-generation GPS for hikers The evolution of the Anima, with the most advanced technology, greater accuracy and a built-in topographic map. Specially designed for mountain enthusiasts who want to go on long-duration hikes.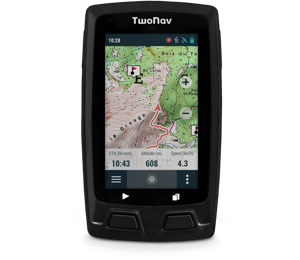 Designed for cyclists who like to live on the wild side of nature. New-generation device with today's most advanced technology. Designed to withstand shocks, impacts and adverse weather conditions on long-duration routes.