Get to know the TwoNav app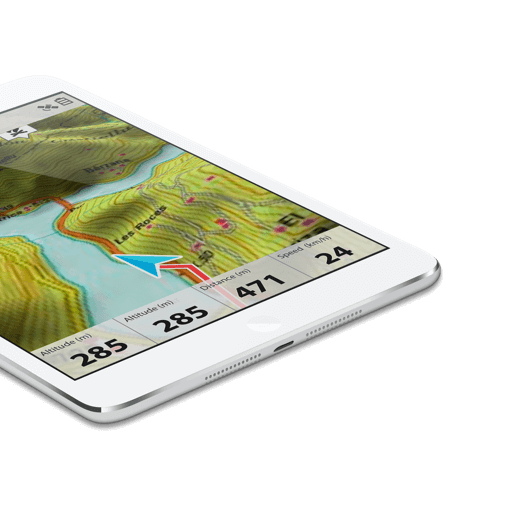 Orientation, navigation and training

Real-time data monitoring

Fully customisable alarms

Free updates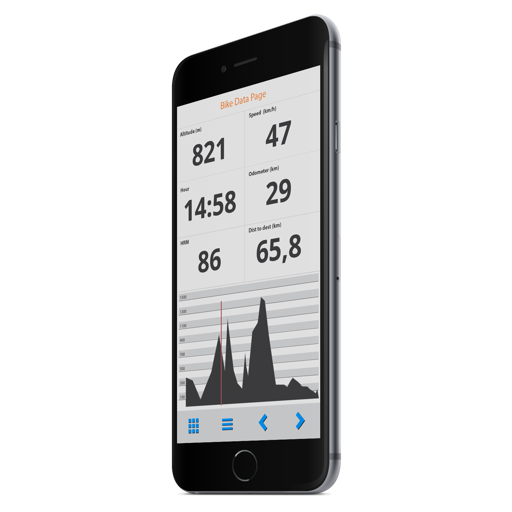 Enjoy a 360° Experience
Navigate
The TwoNav app is the essential application for today's athlete (hiking, mountain biking, road cycling, trail running, driving, 4X4, water sports, etc.).
Forget about cables and download the tracks you'll be navigating directly from the internet. Before leaving home, preview the route and set up the alarms you'll need.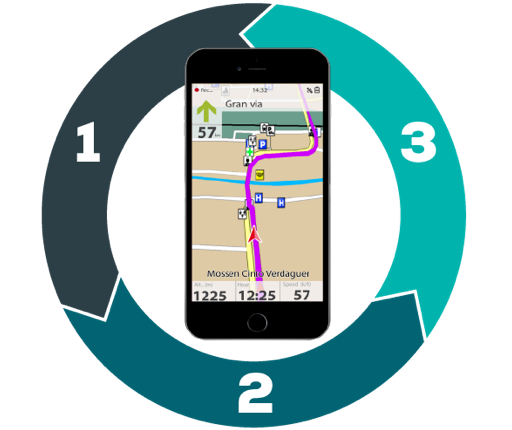 Share
At the end of your activity, use the TwoNav app to calculate the shortest route to get back home. Once home, analyse the route recorded by the app to see where you can improve. Complement the route by adding waypoints at key spots.
Remember that you can share your latest activity with your friends with just one click.
Collect
Orient yourself perfectly by seeing your position on the map. The app will record all your movements from the time you start moving.
Plus, TwoNav will track your performance throughout the activity so you can improve your results. On the data pages you can track your progress constantly with a large variety of data.
TRY IT FOR FREE NOW
What better way to get to know the TwoNav Premium app than to try all its features for yourself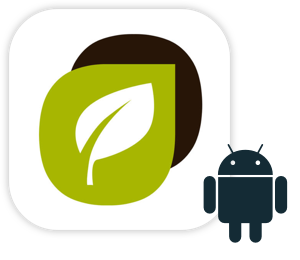 TwoNav 3.3.10 Android app
Android 1.6 (or higher)
Can be activated on multiple devices under the same user account
Free download and trial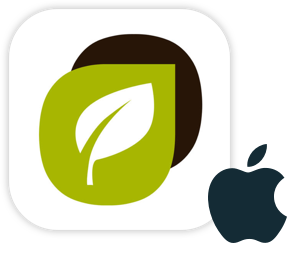 TwoNav 3.3.10 iPhone/iPad app
iOS 7 (or higher)
Can be activated on multiple devices under the same user account
Free download and trial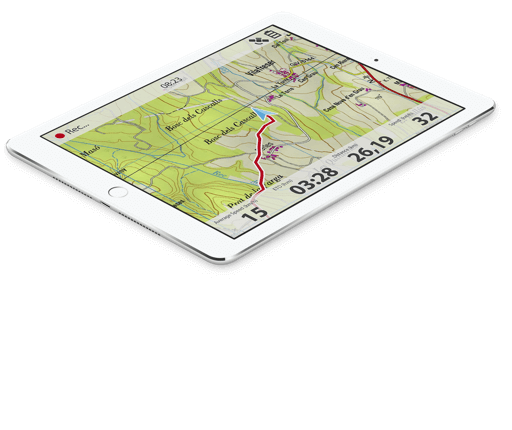 The app for all-around athletes
The TwoNav app is a multidisciplinary application that will help you orient yourself accurately on any terrain. Whatever your sport, satisfy your navigation needs with its agile and intuitive interface.
Select your sport from the list of profiles, including: hiking, cycling, trail running, driving, 4X4, water sports, and more. The app will then adapt its features to the needs of the sport selected (average speed, data pages with certain fields, specific alarms, etc.).
All you need now is to get on your feet and start your activity: time or distance training, following a mountain track, crossing a set of waypoints, driving in the city... o simply going out to explore your surroundings. TwoNav will guide you the entire way and gather data on your performance.
When you finish the activity, the TwoNav app will accurately guide you back home. Use the app before, during and after your activity!
Other Key Features
Simulate the route you're planning to take before you leave home
Share your location and the route of your activity live
Monitor more than 120 data points in real time on customisable pages
Set alarms so you don't exceed the limits you've set
Create laps manually and analyse them afterward
Calculate the shortest route to go back to the start point in any situation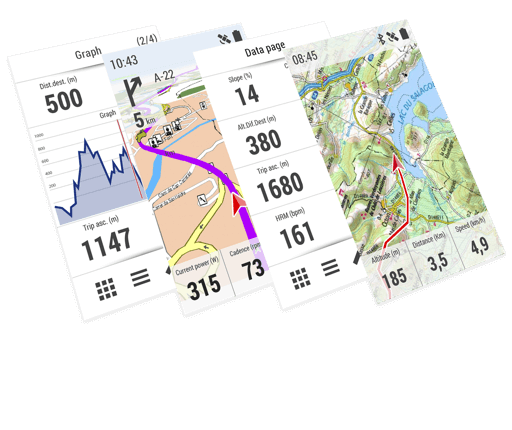 Feel free to discover your surroundings!
With TwoNav's powerful map viewer, you'll see your location on the map at all times. Load all types of maps (road, topographic, orthophoto, etc.). The app will load the best map for each situation!
Open a wide variety of formats: *.COSM, *.CWMS, *.GPX, *.KML, *.KMZ, *.MPVF, *.RMAP, *.VMAP...
Download free maps for your area: Use maps from international sources (Google Maps, OpenStreetMap) and when you don't have an internet connection, you'll have them saved on your phone.
Move freely around the map: Pinch out to expand the map and see more of what's around you. Discover alternate routes to your destination.
See maps in 3D: Transform your 2D maps into 3D simulations and navigate in the most realistic environments. If you like exploring the ground under foot, add shading to the relief and take in the impressive views!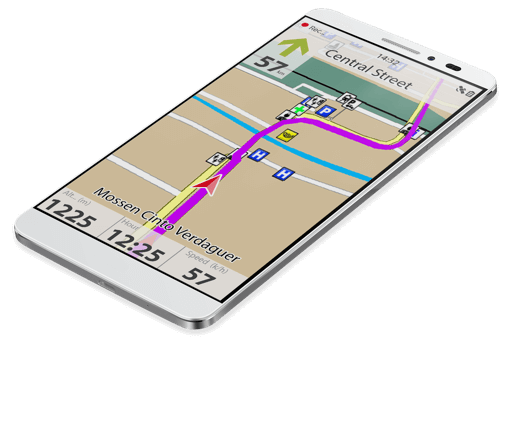 Monitor all your movements in complete safety
Load your own tracks, your friends' tracks or create them directly in the TwoNav app. Once you start your activity, you can interact with the application whenever you need to.
Open a wide variety of formats: Tracks/Routes *.BTRK, *.FIT, *.GPX, *.IGC, *.LOG, *.KML, *.KMZ, *.PLT, *.RTE, *.TCX, *.TRK, *.TXT... Waypoints *.BWPT, *.CUP, *.GPX , *.KML, *.KMZ, *.LOC, *.TXT, *.WPT…
Access itineraries from online communities: Wikiloc, GPSies, TraceGPS, OpenRunner, LaTrace, UtagawaVTT, Geocaching.com...
Mark points on the itineraries: Create waypoints wherever you want to highlight something (supplies, parking, restaurants, etc.). Check each point's altitude and add a description. And, if you have a road map, you can see a selection of useful POIs.
Edit track properties: Categorise tracks by difficulty level, highlight the colour and thickness of the line, change the direction of travel...
Share your achievements and get your friends involved
Once the activity is done, don't wait until you're home. Connect to a Wi-Fi network and share it right away with other enthusiasts. Forget about cables and computers. With the TwoNav app you can upload your latest activity to Dropbox, or even e-mail it.
Dropbox gives you a personal area where you can store your tracks and waypoints in a safe and reliable place. Quickly sync your new itineraries and access them at any time.
Relive the experience as often as you want!
A multidisciplinary program for any activity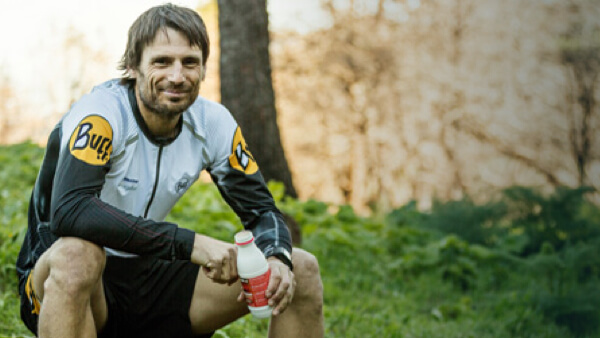 Arnau JuliÃ
Professional athlete
"I learned the features of the TwoNav app quickly. It's very practical and it lets me see the data that the external sensors provide on each workout"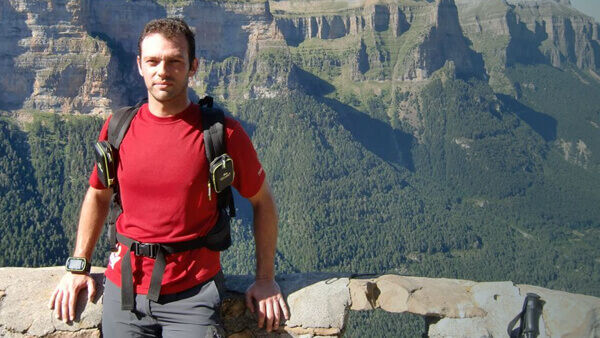 David Albert
Hiker
"With the TwoNav app I know I won't get lost in the mountains. In addition to the route, I can load maps that let me explore and discover new places"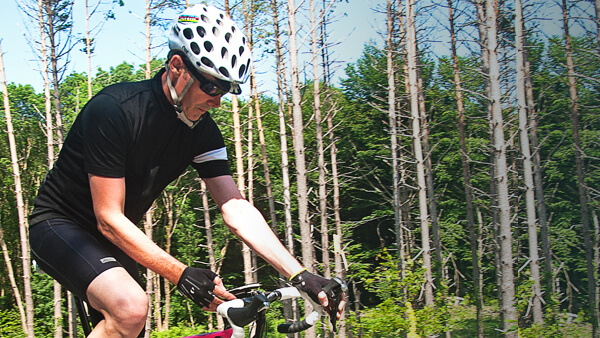 Andy Donnelly
Cyclist
"If you've never used the TwoNav app, you don't know what you're missing. This app gives me very reliable data that I use to evaluate my performance"